Harry's humanitarian accolade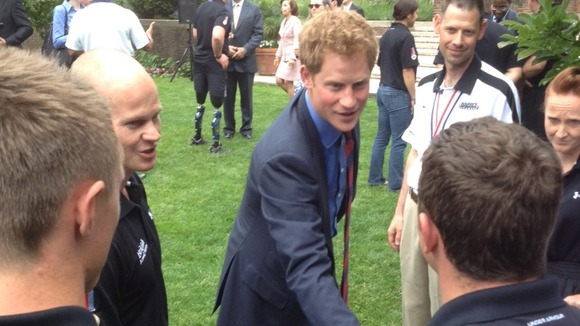 Prince Harry has received a humanitarian prize in Washington for his charitable work supporting the UK's wounded military personnel.
Harry was presented with the Atlantic Council's 2012 award for distinguished humanitarian leadership.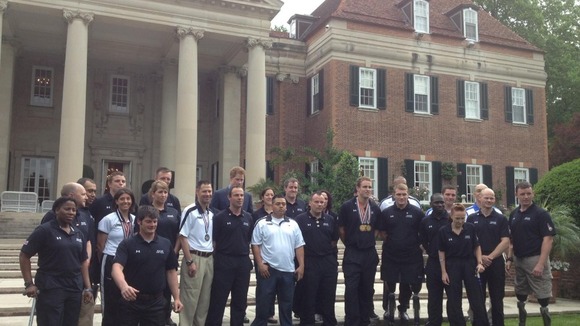 The Atlantic Council is a body which promotes transatlantic co-operation and international security, and the prince will be following in the footsteps of U2 frontman Bono, who received the honour in 2010.
The 27-year-old royal was recognised for his efforts championing Forces charities like Walking With The Wounded, ABF The Soldiers' Charity and Help For Heroes.
Harry chose to accept the award on behalf of himself and his brother, the Duke of Cambridge, as William is also a committed supporter of Britain's Armed Forces, and through their Foundation both Princes tackle the issue of caring for disabled and wounded servicemen and women. Speaking during the awards ceremony held at an exclusive Washington hotel, Harry said:
It would be wrong of me to speak for these heroes, but not presumptuous of me to pay tribute to them: so many of our servicemen and women have made the ultimate sacrifice; so many lives have been lost and so many changed forever by the wounds that they have suffered in the course of their duties.

They have paid a terrible price to keep us safe and free. The very least we owe them is to make sure that they and their brave families have everything they need through their darkest days - and, in time, regain the hope and confidence to flourish again."For these selfless people, it is after the guns have fallen silent, the din of battle quietened, that the real fight begins - a fight that may last for the rest of their lives.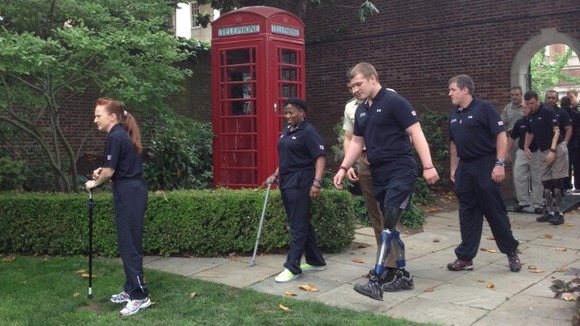 Earlier, Harry met with injured British and US servicemen who had taken part in a Paralympic-style event called the Warrior Games.
The Warrior Games is an annual event hosted by the US Olympic Committee where wounded, injured and sick service personnel and veterans compete in Paralympic sporting events.
More than 200 competitors took part in the games last week and the UK squad competed in five sports - archery, cycling, swimming, track and field and sitting volleyball.
Members of the UK team, who were funded and supported by the charity Help For Heroes, and some of their American competitors met the prince at the British Embassy in Washington.