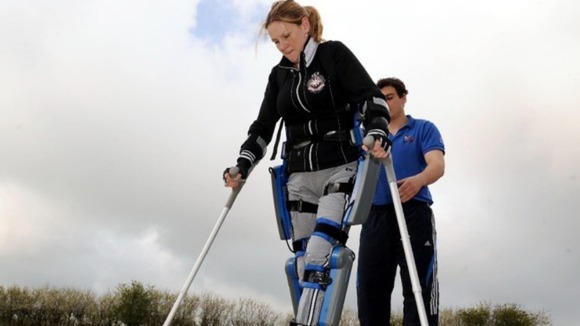 Claire Lomas will complete the 26.2-mile London Marathon course 16 days after she began - and all with the aid of her 'bionic legs. The 32-year-old was paralysed from the chest down after a riding accident in 2007 and has since learnt to walk again using a £43,000 Rewalk suit.
Motion sensors and an onboard computer system detect a shift in Claire's balance and desire to move. This triggers the suit to mimic the response that the joints would have if they were not paralysed.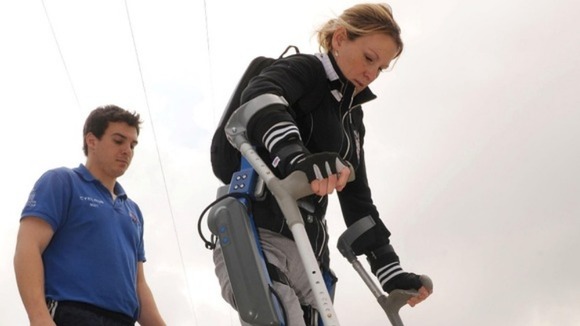 While in training for the marathon, Claire said on her JustGiving page:
My first training session was on the 23rd January- it was a challenge for sure, but what is wrong with a challenge?! ... I think 26 miles will seem a very long way!!
Designed by Israeli entrepreneur Amit Goffer, the Rewalk suit enables people with lower-limb paralysis to stand, walk and climb stairs. As Claire , which she started on April 22 with some 36,000 other participants, she will become the first person to complete any marathon using a bionic ReWalk suit.