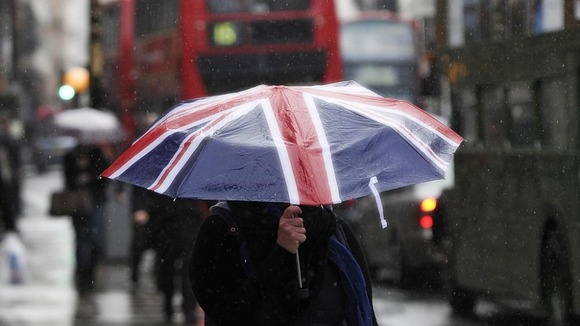 The wettest April on record dampened demand for summer fashion as retailers suffered their biggest sales falls for more than a year, according to figures released today.
The British Retail Consortium said like-for-like sales dropped by 3.3% - the worse since March 2011. This was driven by "substantial" falls for clothes retailers and the worst footwear trading since January 2008.
Last year the Royal Wedding combined with the fair weather boosted sales of party wear and food. This year many shoppers had already splurged on their summer wardrobe during March's heat wave. In April we spent our money on hot drinks, soup, porridge and cheaper meats for stewing.
The wettest April since records began has put a dampener on retailers' fortunes. Consumer interest in summer fashions and outdoor products was washed away by constant downpours.
– Stephen Robertson, Director General, British Retailer Consortium

Robertson says retailers have been hurt by the continued squeeze on consumers' spending power, and ongoing consumer caution. Helen Dickinson, head of retail at KPMG, said that while sales in March were up 1.3% amid the heat wave, this was more than outweighed by April's falls.
Anything other than chilly winds and showers seems a distant memory for consumers and this sums up the mood of many retailers.

While May will certainly be brighter than April, the health of the retail sector continues on a downward trajectory.
– Helen Dickinson, Head of Retail, KPMG

The bad weather also hit sales of gardening products such as plants and lawnmowers. Indoor DIY was a more mixed story: there were lots of small purchases as many made minor home improvements, but continued to shy away from the so-called "big ticket items", such as fitted kitchens and bathrooms.

Online was still the quickest growing part of the retail sector, up by 9%, but last year this figure was at 14%.

Retailers are hoping the Diamond Jubilee, Euro 2012 and the summer Olympics will give our spirits, and therefore their profits, a much-needed boost.