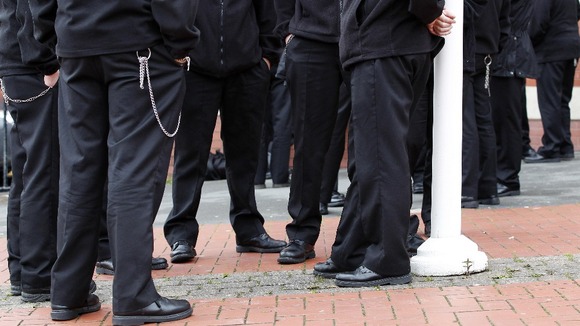 Prison officers across England, Scotland and Wales have returned to work after their walkout over changes to their retirement age. The Government has described the action as "unlawful."
We have achieved everything that we need to achieve, but the fight continues.
– PRISON OFFICERS ASSOCIATION GENERAL SECRETARY STEVE GILLAN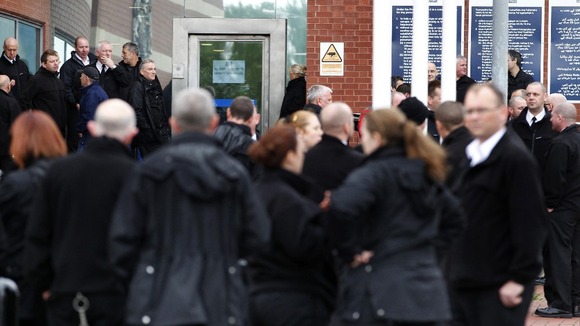 Prison staff, like police, are not legally allowed to go on strike, and called today's action a "protest."
Prisoner officers are angry their retirement age of 60, which was in line with police, army and fire service, has now been raised to 67 by the Government.
How would the general public like to think about their grandad or grandma, aged 67, being abused or having to tackle a violent prisoner?

How can the Government expect someone at that age to run up four flights of stairs and restrain a violent prisoner in his 20s?

Prison officers are angry, we do a tough job and all we are asking for is a fair deal.
– Prison officer Mike Lowe.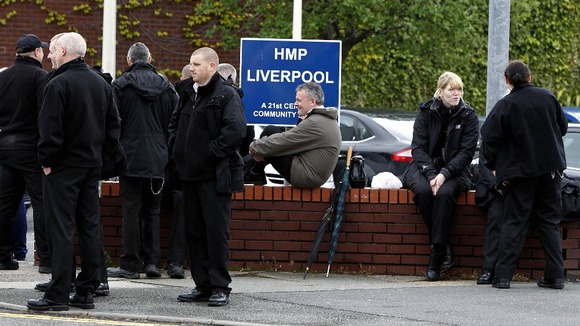 The Government branded today's action "unlawful" and the Ministry of Justice said ministers could seek an injunction to force staff to return to work. The protest meetings began at 7am and most staff had returned to work by 2pm. It coincided with public sector worker strikes and a march through central London by 20,000 police officers.
The action was sanctioned by the National Executive Committee.
The POA has submitted a case to Government to support our view that it is unrealistic for prisonofficers to be automatically linked to the state pension age, which willultimately rise to 68 years of age.

Unfortunately, it has fallen on deaf ears and prison officers have no other option but to protest to gain public attention.
– STEVE GILLAN, GENERAL SECRETARY OF THE PRISON OFFICERS ASSOCIATION
We are an essential uniformed service in a volatile operational workplace. A pension age of 68 is unacceptable to this trade union. We will protect our pensions. We have a right to retire from service not to die in service.
– PJ MCPARLIN, CHAIRMAN OF THE PRISON OFFICERS ASSOCIATION