Final two acts make the Britain's Got Talent final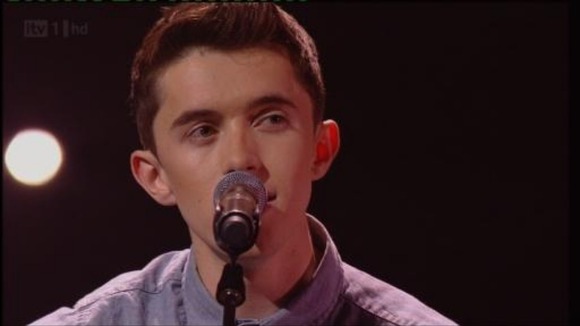 Singer Ryan O'Shaughnessy and synchronised swimming act Aquabatique have become the last two acts to go through to the final of Britain's Got Talent.
The young Irishman was a controversial choice for the semi-finals after it was found he was signed up to the Irish version of rival show The Voice.
He won the public vote with his self-penned song about his unrequited love for a girl he knows.
Comedian David Walliams told him:
"This girl who won't go out with you, I don't know who she is but I tell you what, she is doing you a favour because you are writing the most beautiful songs I have ever heard for her."
Cowell cheekily added: "I wouldn't worry about her because you are going to get so much action after this."
He went on:
"You are a brilliant, brilliant songwriter. Your lyrics make sense, I listened to the lyrics. I think you are a brilliant songwriter and I also thing you are a brilliant singer. Maybe you could be the dark horse in this competition."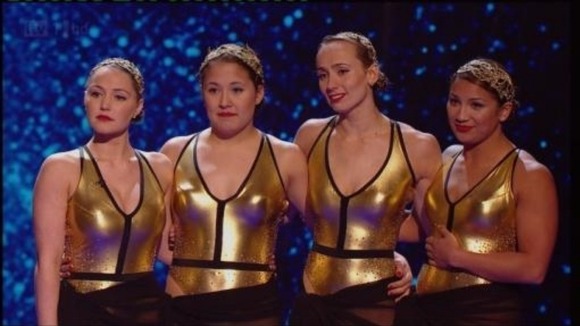 Quartet Aquabatique will join Ryan in the final after winning over the judging panel 3-1 with their James Bond-themed routine, performed in a pool outside the studio.
Saturday's line-up also includes:
Welsh choir Only Boys Aloud
Dancing dog Pudsey and his partner Ashleigh
Classical duo Jonathan and Charlotte
Singer Sam Kelly
Welsh dance group Nu Sxool
Ballroom dancers Kai and Natalia
Boy band Loveable Rogues
Eleven-year-old singer Molly Rainford
You can find out the latest Britain's Got Talent news on its official website.