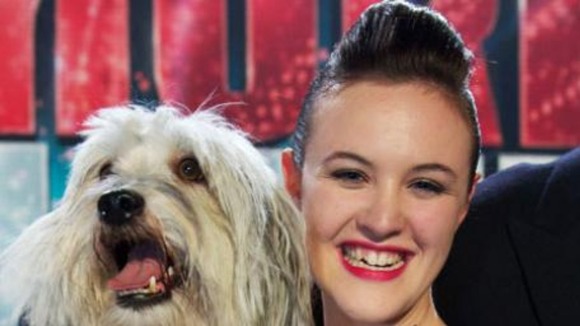 The 17-year-old and her talented four-legged friend beat favourites Jonathan and Charlotte to be crowned winners of the ITV reality show.
They charmed viewers with their fast-footed routine to the Mission Impossible theme.
Overcome with emotion at the win, she said:
I just want to say thank you to everyone that voted for me, and I'm just so proud of Pudsey
The teenager trained her pet to jump, dance on his hind legs, meander through her legs and even got him to run across the judges table.
Pudsey - a border collie, bichon frise and Chinese crested cross - won over judge Simon Cowell, who admitted he has a soft spot for dogs.
I adore both of you. You you have got better and better as the competition has progressed and to do what you did in such a short time is a miracle
– Simon Cowell

The well-known dog-lover also posted a picture on Twitter shortly after Ashleigh and Pudsey's victory of the himself with the winning duo.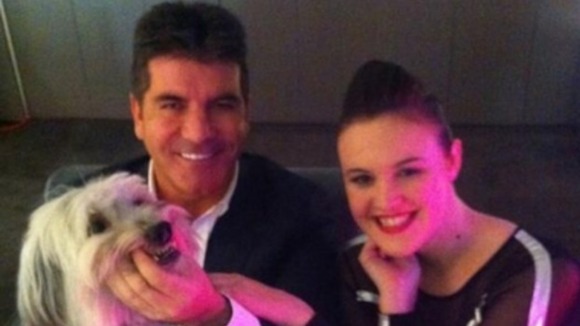 The powerful pop-opera duo and the bookie's favourite Jonathan and Charlotte took second place with what David Wallaims described as 'their best performance yet." He continued, "it was so heartfelt, it was so professional."
The duo had considered a split and go it alone before the competition. But Charlotte said:
We had a conversation before and we were kind of like 'If they ask one of us to leave the duo how would we deal with it?

If they give you the choice and it is your actual choice, then OK, then stay together, but if it's kind of on your own or nothing then go, because why would you miss an opportunity like that?
– Charlotte Jaconelli from the pop-opera duo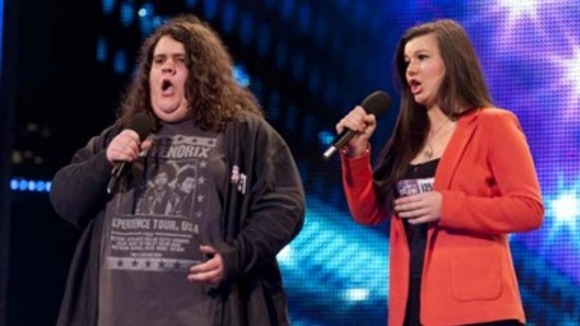 Welsh boys choir Only Boys Aloud came in third place after their rendition of Calon Lan.
The 133-strong choir consistently wowed the judges throughout the contest with their renditions of traditional anthems.
Judge Alesha Dixon, who was sporting a see through floor length gown over a shimmering leotard, told boys, aged between 14 to 19, that they gave a passionate performance.
That was a really special moment. I could feel the passion coming from every single one of you.
– Alesha Dixon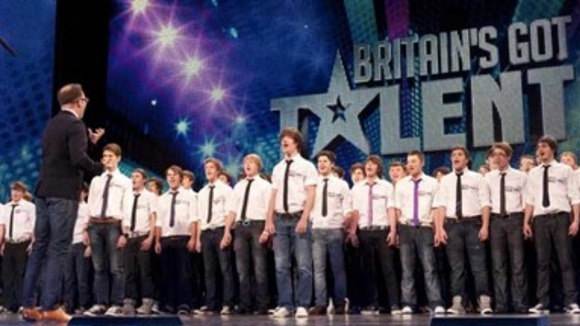 This year viewers have seen a softer side to Simon Cowell and fellow judge Amanda Holden said we have finally seen "the real Simon Cowell." She said the presence of Little Britain star David Walliams on the judging panel had brought out a different side of the show's supremo.
And David Walliams' special performance with the sequinned group, the Show Bears was certainly one of the show's highlights.
Ashleigh joked that Pudsey had become "very diva-ish" during the last week, demanding steak dinners.
The pair won £500,000 and will perform their routine at the Royal Variety Performance in front of the Queen.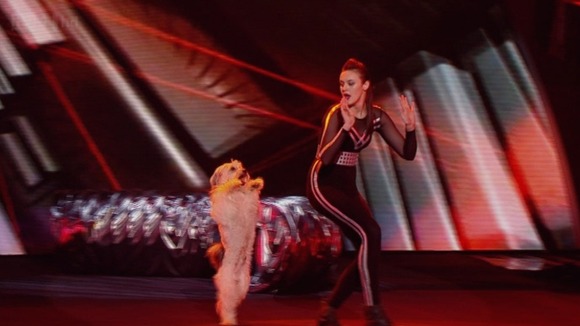 Last minute bets on the Britain's Got Talent final saw punters go potty for Pudsey and 17-year old owner, Ashleigh.
Jonathan & Charlotte were the long time favourites but there was a real run for Ashleigh & Pudsey on Saturday and we are paying out a considerable sum to the British dog loving public!
– William Hill spokesman Rupert Adams

Bets are now on for Pudsey to appear in the next Mission Impossible film with odds at William Hill of 25/1 and it is 2/1 that Pudsey has his own show on Children's TV before the end of 2012.

Watch all the performances and relive the show here