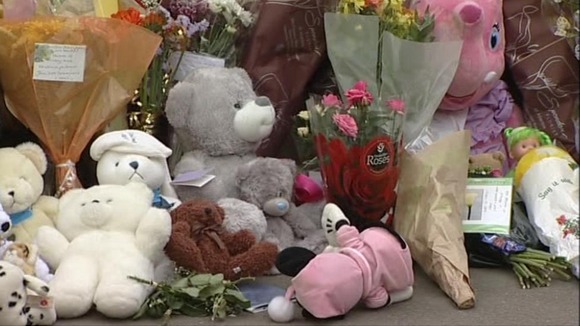 Police say a house fire which caused the deaths of five children is still being treated as suspicious and have appealed for members of the public to come forward to help them with their inquiry.
They made the appeal after announcing that the man and woman arrested yesterday were released without charge.
The 28-year-old woman and 38-year-old man, both from Derby, were arrested by officers investigating the deaths of 10-year-old Jade Philpott and her siblings John, nine, Jack, seven, Jessie, six, and five-year-old Jayden.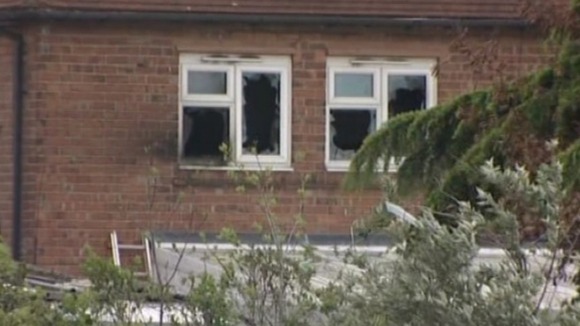 The children died after a fire ripped through their home in Victory Road, Allenton, Derby, in the early hours of Friday.
Their 13-year-old brother Duwayne, who was also in the house at the time of the blaze, remains in a critical condition in hospital in Birmingham. His family have made the decision to switch off his life support machine currently keeping him alive.
Police have said the fire is still being treated as suspicious.
This is a complex inquiry which requires careful and methodical investigation.

We are still treating the fire as suspicious and are pursuing a number of lines of inquiry.
The children were asleep in their beds upstairs in the house when the fire broke out at the semi-detached home in the early hours of Friday morning.
A Derbyshire Police spokeswoman said post-mortem examinations were to be carried out on the children to establish the cause of their deaths, but details have yet to be released.
Derbyshire Police assistant Chief Constable Steve Cotterill offered his thanks to members of the community who had approached police with information but said he was "surprised" by how few had contacted police. He made a renewed appeal for information.
I strongly suspect that there is someone out there in the community who knows more than we are being told,

I fully understand that people may be reluctant to talk to us. My plea in this case is to remember that we are trying to find out exactly what caused the death of these five young children, who had everything to look forward to in life.

If someone has confided in you, now is the time to speak up and do the right thing.
Meanwhile residents have gathered together to support the Philpott family. Bobby Sutherland, who has lived on the estate all his life, said he was inspired to set up an online charity called Catch Me When I Fall.
They're going to have to pay about 10 grand when they get home, and I said that ain't right.
Mr Sutherland said many people had their own judgment about Mr Philpott, but he loved his children desperately.
A special church service was held for the children at St George's Roman Catholic Church yesterday and five candles were lit in their memory.
Father Alan Burbidge said the 45-minute service was attended by pupils of St George's Catholic Primary School, in Littleover, where all five children went to school, as well as local people.
Father Burbidge said local undertakers had offered to donate their services free of charge when the time comes for the children's funerals, and a large part of the local community had expressed a wish to donate money to help the family.
A steadily-growing shrine of flowers, cuddly toys and cards had been placed outside the house around the police cordon in memory of the children.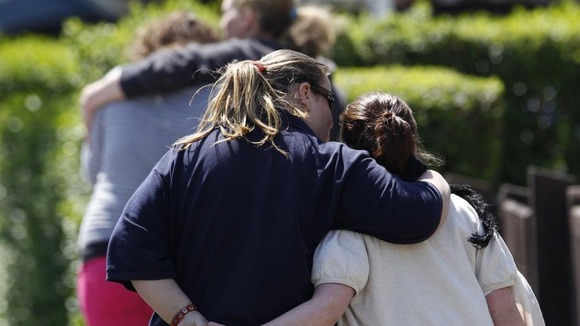 Police officers moved around 50 bouquets of flowers to the pavement directly outside the house as they reduced the cordon that had blocked a large part of Victory Road since the tragedy.
Police tape remained in place directly outside the property and a green tarpaulin and white screen covered the outside, mainly the front door and upstairs window where smoke marks on the wall indicated the fire may have been at its most fiercest.
A wooden plaque, colourfully decorated with the five children's names and ages, had been left with a handwritten tribute that read:
It broke our hearts to lose you all but you didn't go alone, parts of us went with you when God called you home. RIP.