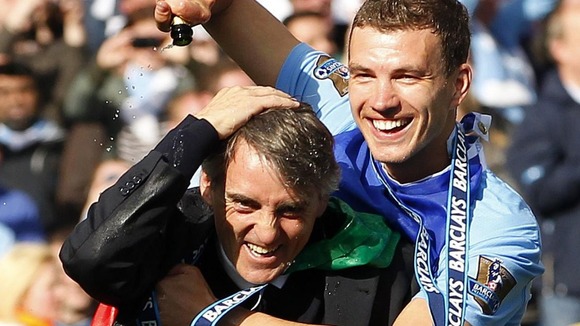 Overjoyed Manchester City fans were celebrating tonight after their team came back with two goals in stoppage time to clinch their first top-flight title in 44 years.
City looked to be down and out against Premier League strugglers Queens Park Rangers with just minutes remaining, but strikes from Edin Dzeko and Sergio Aguero saw them win 3-2 to top the table ahead of archrivals Manchester United, who won 1-0 at Sunderland.
The late goals sparked a massive pitch invasion by their success-starved fans and kicked off a party likely to go on all night.
It was the most dramatic finish to one of the closest title races ever.
At the start of the final day, just goal difference separated the teams.
Twitter was awash with excitement over the game:
Most thrilling climax to the Premiership ever. Congratulations to Man City.
Looking forward to a Sunday afternoon in a few years time.. Premiership years 2011/12.. Best finish yet #premiership
2 GOALS IN INJURY TIME O.o !!!! WOW! BEST #premiership FINISH YET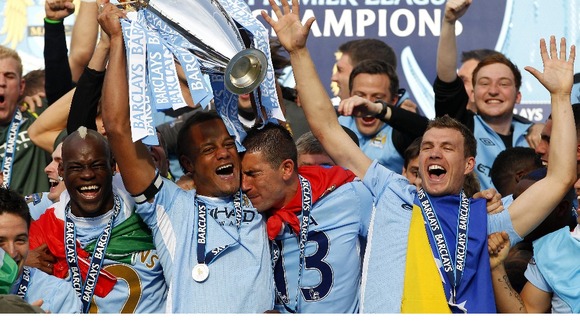 Victorious manager Roberto Mancini said: "We had a lot of chances. We deserved to win this championship. It is a crazy season and crazy last minute."
Nobody expected that. Everybody expected City to win, but they did it against 10 men for half an hour and with five extra minutes to help them.

But I congratulate City on winning the league. Anybody who wins it deserves it, because it's a long haul.

At the end of our game our players didn't actually know the results. Now, they're really disappointed, I'm glad to say.

There's no other way they should be. They conducted themselves brilliantly today."Their performance level was good. I'm pleased at our performance this season. Eighty-nine points would win most leagues. It wasn't our turn today.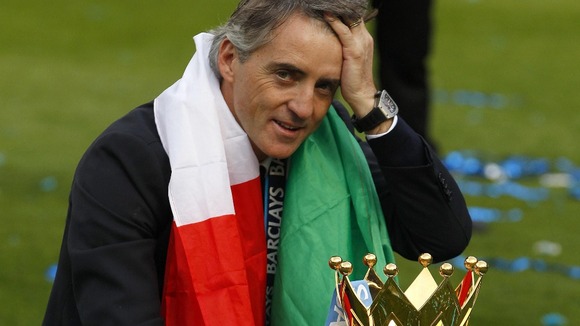 In other games today, Bolton's 2-2 draw at Stoke meant QPR survived at the other end of the table, with Bolton dropping into the Championship with Blackburn and Wolves. Arsenal held on to third place and a guaranteed Uefa Champions League place with a 3-2 win at West Bromwich Albion. Tottenham won 2-0 against Fulham, finishing fourth, and must now wait and hope Chelsea lose next week's Champions League final in order to book their place in Europe's top competition.