Royal Mail release stamps celebrating British fashion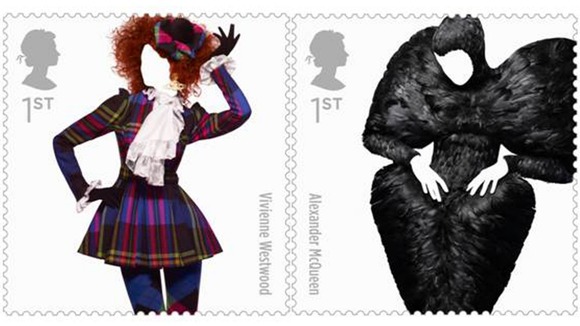 Royal Mail have released ten new first class stamps showcasing the work of some of Britain's famous fashion designers.
The stamps - which are released on May 15 - feature influential designers like Vivienne Westwood, Paul Smith and Alexander McQueen.
Tommy Nutter's suit for The Beatles Ringo Starr, which was recreated especially for the shoot, and Vivienne Westwood's 1993 Harlequin dress also feature on the stamps.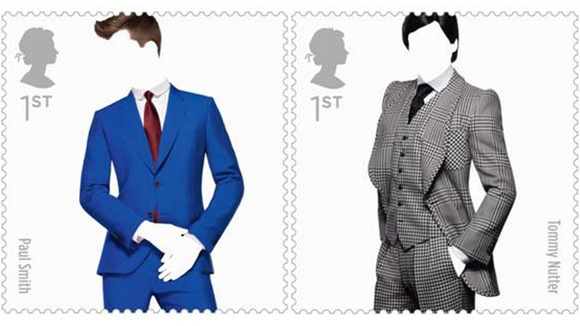 The pictures were taken by renowned fashion photographer, Sølve Sundsbø, who worked with live models but decided not to use their facial expressions.
Royal Mail said "it was an honour" to pay tribute to some of the most famous British designers:
Britain is famous around the world for the creative vision of its fashion designers, from the glamour and sophistication of Norman Hartnell, the punk influence of Vivienne Westwood, through to the world-class designs of Alexander McQueen.

British fashion has grown to become a major national industry.

It employs about a million people and contributes directly some £21 billion to the UK economy. So it is an honour to be able to pay homage to some of the designers who made the industry what it is today.
– Philip Parker, Royal Mail Stamps spokesman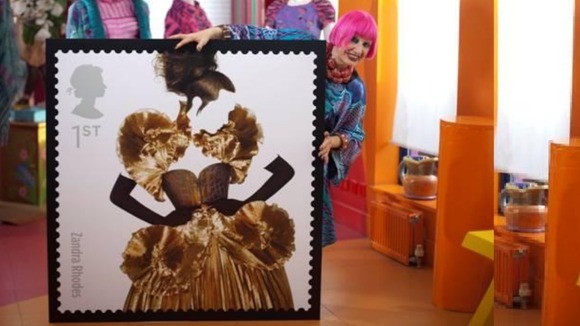 The Royal Mail stamps will feature the work of the following fashion designers:
Hardy Amies
Norman Hartnell
Granny Takes a Trip
Ossie Clark with Celia Birtwell
Tommy Nutter
Jean Muir
Zandra Rhodes
Vivienne Westwood
Paul Smith
Alexander McQueen