Will Smith back in London for Men In Black 3D premiere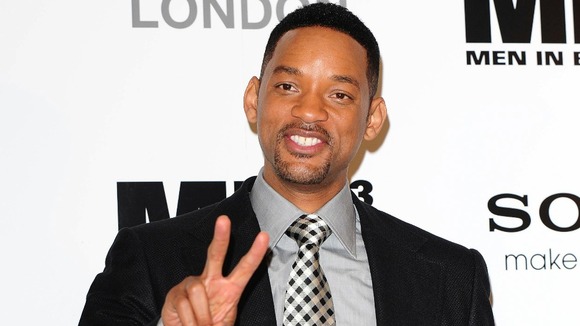 Will Smith was in London today to attend the premiere of his new film Men In Black 3. He was joined with co-stars Josh Brolin, Emma Thompson and Alice Eve.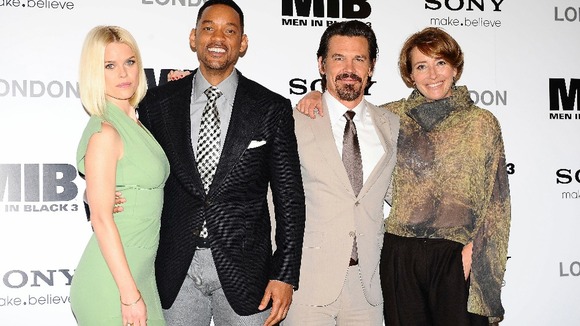 Earlier today he met members of Team GB and said he will be back in London for the Olympic Games.
Lucrezia Millarini caught up with the Men In Black star just as arrived and met fans in Leicester Square and interviewed him live for ITV London Tonight.
Smith said he was enjoyed making Men In Black 3 because it allowed him to come back to a character he knew and a role he enjoyed. He said making the film was like a "family reunion" - despite it being ten years since the crew members worked together on Men In Black 2.
Smith said the new film, also starring Tommy Lee Jones, was the "most unique film" he had ever been in.
There's something about the idea that is a little twisted and little off, you never say 'oh yeah that movie is just like Men In Black, there's really nothing that's just like Men In Black. So I enjoy being in something that I really believe will go down in the history of Hollywood, at least, as a really iconic film.
– Will Smith

The film sees Smith's character travel back in time to the 1960s to prevent an alien assassinating his colleague - played in the flashback scenes by Josh Brolin.

Brolin said he was nervous about playing the young version of Jones' character.
I had a lot of fun but yeah it was tough, it was very disconcerting, these guys have been doing this for 15 years together, two movies over a 15 year period so for me to come in it could have really not worked.

You know there was a large possibility it wasn't going to work and I think when we did our first scene together we were all very very pleased".
– Josh Brolin

Also attending the premiere was former Pussycat Doll Nicole Scherzinger accompanied by boyfriend Lewis Hamilton.

The film is in cinemas from Friday May 25.