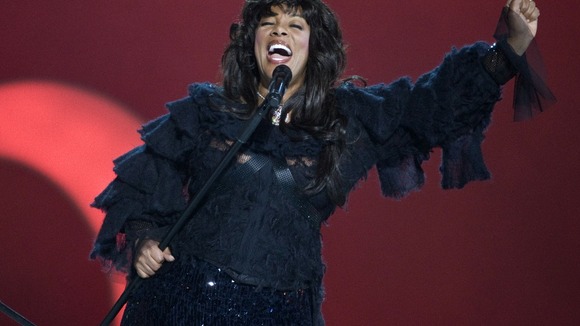 The singer, known as the Queen of Disco, passed away this morning in Naples, Florida after losing her battle with cancer.
A statement issued on behalf of her family hailed the singer as "a woman of many gifts".
Early this morning, we lost Donna Summer Sudano, a woman of many gifts, the greatest being her faith.

While we grieve her passing, we are at peace celebrating her extraordinary life and her continued legacy. Words truly can't express how much we appreciate your prayers and love for our family at this sensitive time.
ITV News correspondent Richard Pallot reports:
Summers, real name LaDonna Gaines, is best known for her string of 70s hits, including I Feel Love, Last Dance and Bad Girls.
She was a five-time Grammy Award winner and the first artist to have three consecutive double albums reach number one on the US Billboard chart.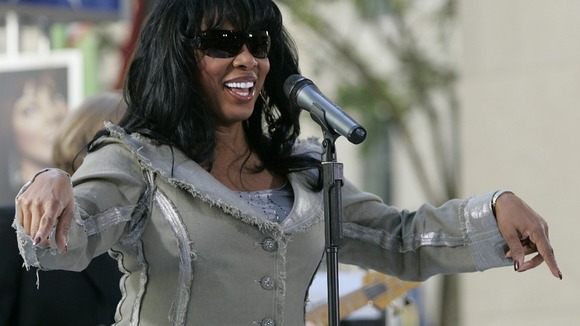 Rest in Peace dear Donna Summer. Your voice was the heartbeat and soundtrack of a decade.
Summers married actor Helmuth Sommer in 1973 before giving birth to the couple's daughter Mimi later that year.
Although the marriage crumbled in 1975, she kept an altered version of her ex's surname to use as her stage name. She married Brooklyn Dreams musician Bruce Sudano in 1980 and the couple went on to have two daughters, Brooklyn, born in 1981 and Amanda the following year.
Sir Elton John said it was a 'total disgrace' that she had not been included in The Hall of Fame.
I'm so sad. This woman was the queen of disco and so much more.

That she has never been inducted into the Rock 'n' Roll Hall of Fame is a total disgrace especially when I see the second-rate talent that has been inducted.

Her records sound as good today as they ever did.

She is a great friend to me and to the Elton John AIDS Foundation and I will miss her greatly.
The singer teamed up with Stock Aitken Waterman in the late 1980s when her reputation had taken a battering and she had alienated many fans with alleged anti-gay remarks.
Record Producer Pete Waterman said:
"Whenever you were with her she made you feel so special. She had all the talent but she gave you all the credit. She was not a diva in any shape or form.
"She was in the wilderness when we had the biggest record of our careers together. "They warned us against working with her because of the whole anti-gay thing that had happened. "But what a voice she had. She used to warm up in the ladies toilet and everyone in our building would stop and it would come to a standstill to hear her warm up."