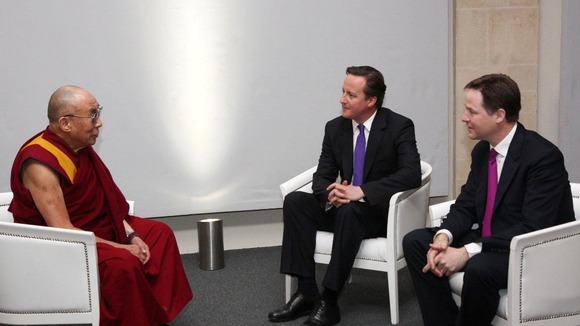 Foreign Office Minister Jeremy Browne is due in Beijing for high level meetings where he is expected to raise the issues of Human Rights, the Rule of Law and Criminal Justice Reform in China. At this afternoon's Foreign Ministry press briefing I asked what response there will be from the Chinese government when the Minister discusses these sensitive subjects.
The Foreign Ministry spokesman Hong Lei replied saying:
The urgent issue now is Britain should respond to the stern demand from the China, not to indulge and support Tibetan split-ists, take concrete measures to undo the damage done and to safeguard the China and British relationship with practical actions.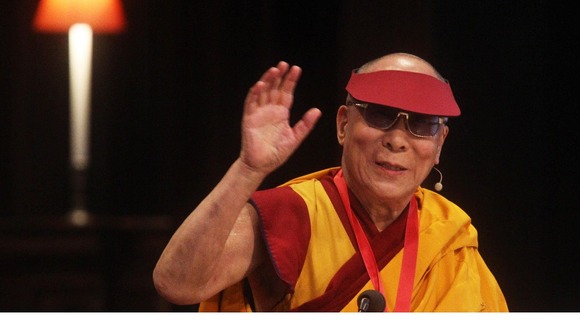 By "split-ists" Mr Hong is referring to the Tibetan spiritual leader the Dalai Lama who met with David Cameron and Nick Clegg earlier this week, It seems that meeting, which Downing Street said was private, will sour the mood during Mr Browne's meetings.
A well placed source told me that on previous occasions when UK ministers have raised the issues of Human Rights, the Rule of Law and the Criminal Justice System they have been shouted at by their Chinese counterparts.
So Mr Browne will, no doubt, know these would be tricky subjects to raise in the first place. His job is now more difficult. However, there is a certain choreography from the Chinese when foreign leaders meet the Dalai Lama; Beijing threatens possible economic sanctions and warns the leaders not to meet the Tibetan leader again.
It's a question of how long does their unhappiness last and whether tangible punitive steps are taken against the UK.