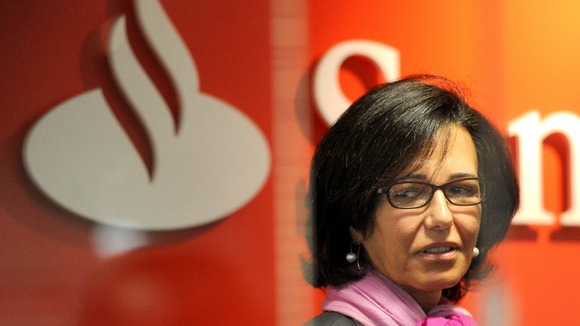 Millions in the UK are customers of Spanish owned Santander. Many didn't choose to be, they joined Abbey National and were "evolved" into the new ownership structure.
With the media full of bailout and ratings agency talk, many customers have niggling doubts.
Yesterday I spoke to a council finance chief who has £3 million to deposit, but had taken it out of Santander. He told me he only did it temporarily while he got "re-assurances" from the bank.
He met with Santander executives on Tuesday and says he was very happy now to return his money to them.
So what did they say that so reassured him? Below is the entire message they are sending out:
Both Santander Group and Santander UK are strong businesses focused on retail banking with no exposure to toxic financial products.

Santander's UK business is strong and has a standalone credit rating which is one of the highest credit ratings of any UK bank.

Santander UK plc is also fully regulated by the Financial Services Authority and all its deposits are covered under Financial Services Compensation Scheme
Furthermore, Santander operates under a subsidiary model. This means that Santander UK plc is completely autonomous from its Spanish parent company.

This structure acts as a firewall to prevent problems within one part of the group spreading to other units in the event of financial difficulties. Santander also operates a "firewall" approach to borrowing and lending in the markets it operates in.

This means that money raised in the UK stays in the UK.
Of course, any deposits are protected by the UK FSA bank compensation scheme up to £85,000.
It is always sensible to consider spreading any assets above that to a variety of banks.
If Santander reassured the "£3 million man" I think most customers will be happy to follow his lead.