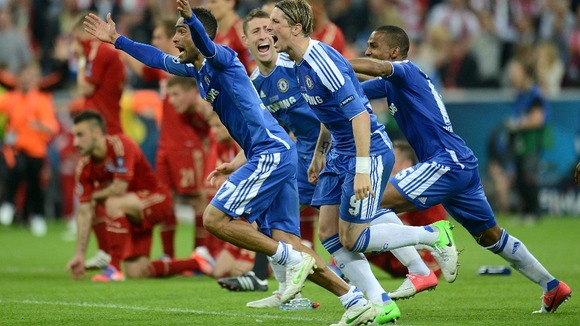 Chelsea were crowned European club champions last night for the first time in their history after an electrifying win over Bayern Munich in their home stadium.
Didier Drogba was the hero of the match, scoring the equalising goal in the last few minutes of normal time, and scoring the winning goal in a nail biting penalty shoot out.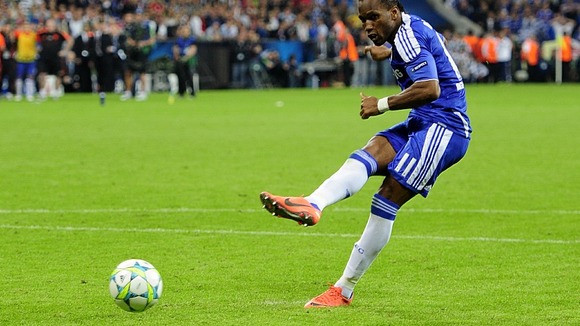 Drogba told ITV Sport he dedicated his game changing equalizing goal and the cup to "all the managers" the team had before who contributed to their success.
He said:
I believe a lot in destiny. I pray a lot as you could see and it was written a long time ago but we didn't know so you have to pray and believe.

God is wonderful, this team is amazing and I want to dedicate this cup to all the managers we had before, all the players I played with before, they are all part of our success.
Drogba was magnanimous in victory, taking time to console Bayern Munich's Arjen Robben for his "terrible penalty" .
Here is the moment fans reacted with joy and grief, as Drogba scored his winning penalty.
Leaders at Camp David took a break from discussing the Eurozone to watch Chelsea become European club Champions.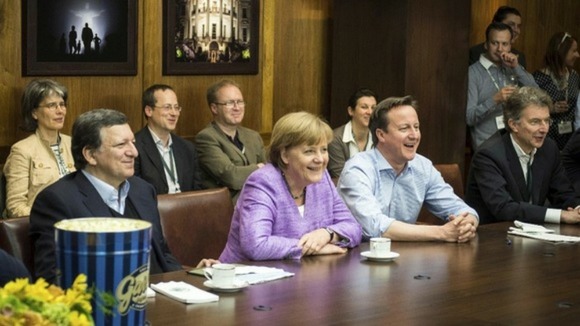 Prime Minister David Cameron and German Chancellor Angela Merkel saw the final moments of the match played out on television together with other world leaders attending the G8 summit at Camp David.
As the drama approached its climax Barack Obama was said to have diplomatically positioned himself between them as "referee".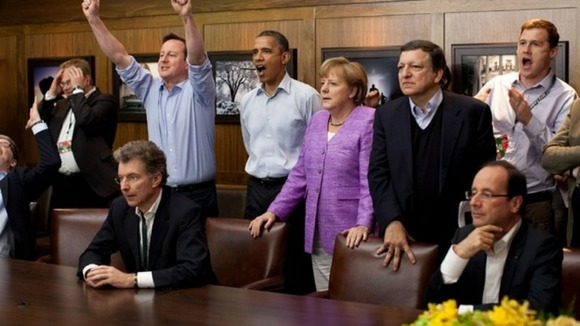 Later, Washington Correspondent Robert Moore asked the Prime Minister about the photograph in an interview:
The result may have provided a measure of revenge for the Prime Minister who was watching alongside Mrs Merkel when England were unceremoniously dumped out of the World Cup by Germany while the two leaders were attending a G20 summit in Toronto.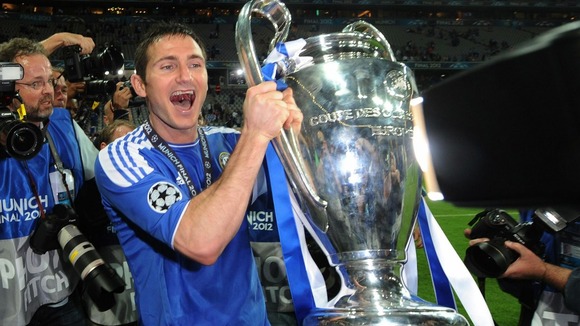 After the match Frank Lampart paid tribute to 33-year-old Drogba. He stood in for normal captain John Terry who was suspended after his red card during the club's semi-final second leg against Barcelona. Lampart told ITV Sport:
I can't believe it. The season we have had, the turn around mid-season, the determination and spirit we've showed.

Our main man Didier has done it, dug us out of trouble there. We deserved that, we've grafted for that for a long time.
– Frank Lampard to ITV1

The team have left their hotel in Munich to return to West London for a victory parade this afternoon.

Tens of thousands of fans will line the streets to see their heroes. The team will take a open-top bus parade from Stamford Bridge today from 4pm. Manager Roberto Di Matteo, captain John Terry and the rest of the double-winning Chelsea team will display their cup to fans.

For more on their victory tour go to ITV London