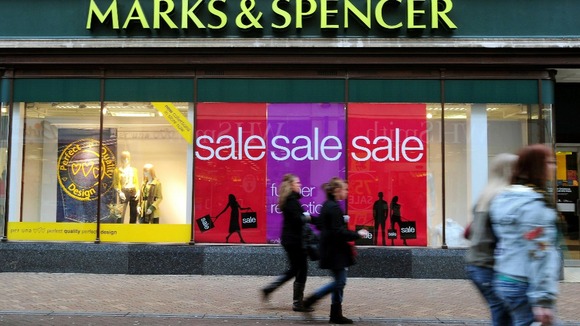 As Marks and Spencer's fall in profits for the first time in three years reminds us of pressure on the high street, pressure over pay spreads too.
After a disappointing year in the UK (although profits grew elsewhere) Tesco has just announced that their chief executive, Philip Clarke has turned down what would have been a bonus of around £370,000.
That would have been about 13% of the maximum he could have earned.
I decided at the beginning of the year that I would decline my annual bonus for 2012. I wasn't satisfied with the performance in the UK and I won't take the bonus.

I'm confident that we're tackling the right issues and building a better Tesco for customers, colleagues, shareholders.
– Philip Clarke, Tesco Chief Executive

So does pressure now move to Mr Bolland, in charge at M&S?

He did not earn his maximum bonus last year - much of it based on the performance of the business - but will he follow Mr Clarke and waive it altogether?

There was controversy over Mr Bolland's pay deal, potentially as much as £15 million over several years, when he joined the company.

Since he has been in charge, M&S has struggled to regain its mojo.

UPDATE: Don't feel too sorry for Mr Clarke - he is getting £500,000 worth of shares from a long-term performance plan set out in 2009.