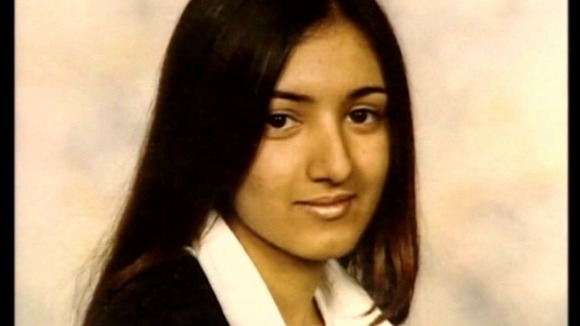 The sister of Shafilea Ahmed said the events surrounding the teenager's death had "haunted" her for seven years.
Alesha Ahmed was giving evidence at Chester Crown Court where her parents, Iftikhar and Farzana, are accused of murdering 17-year-old Shafilea at the family home in September 2003.
The teenager's decomposed remains were discovered in Cumbria in February 2004 but it was not until 2010 that Alesha provided the "final piece of the puzzle" about her death, the court has heard.
Iftikhar, 52, and Farzana, 49, of Liverpool Road, Warrington, Cheshire, deny murder.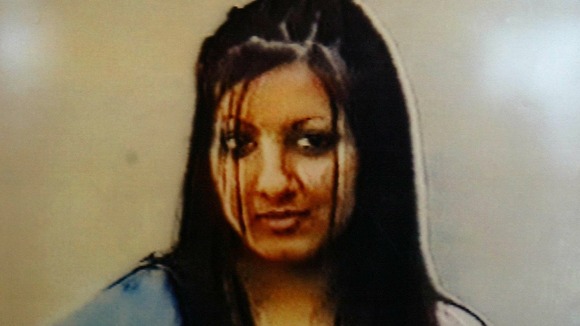 Alesha, 23, disclosed that she witnessed the murder to her solicitor and a police officer while she was in custody after arranging a robbery at the family home in Liverpool Road, Warrington.
Questioned by Andrew Edis QC, for the prosecution, about why she made the claim after all these years, Alesha said
I was in a state of emotional distress. I think at that point I was really struggling with the family situation in the run up to the robbery. It all got too much and it was a relief to be able to tell someone.
Asked why she had kept quiet for all those years, she replied:
It wasn't until I went to uni that I saw how wrong family life is. When you get used to something it seems normal. That's when I saw it wasn't normal.

I knew what had happened to my sister was wrong but because it's your own parents you don't see how bad it is because you still love them.

I think I felt like my sister in that I did want to fit in with everyone else but you're being forced to live in a different way, that's what made me crack.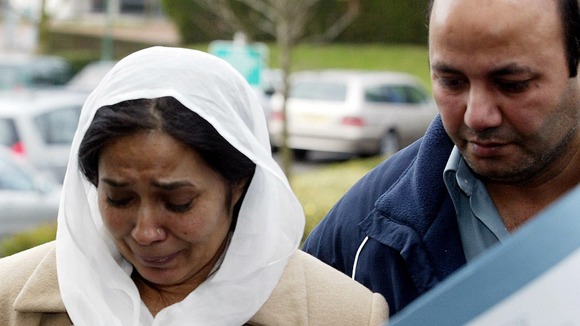 Alesha, who gave evidence from behind a screen, said she had been in a state of "emotional distress" when she made the witness statement about the alleged murder.
She said: "I just had to let it out. It has been haunting me for a long time."
Giving evidence about the family situation in the run up to the robbery Ms Ahmed said:
I felt I was going down the same path as my sister Shafilea had in terms of going to Pakistan, to be married, it was a lot of pressure. Pressure from my parents with suitors being brought to the house.
Ms Ahmed told how she turned down marriage to one man from Bradford whose family visited the home. She said she knew little about the man apart from her potential suitor had seen her at a wedding. She said she did not want to get married at that time.
Once she turned down the proposal the family began to talk of Pakistan. She said: "Constantly I was told to go to Pakistan it was just absolutely constant." She said as a result her relationship with her family completely broke down.
Asked to describe why she got involved in the robbery she said:
I think I just absolutely snapped. It was just hard either living the way they wanted me to or living on my own. Both were a struggle.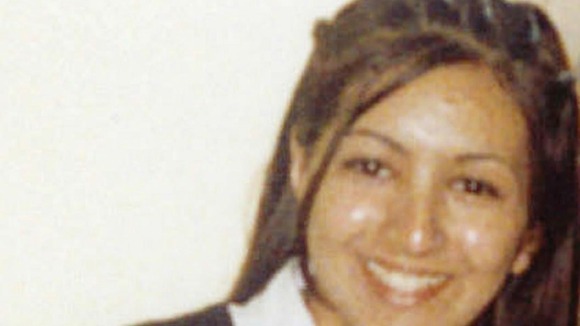 What did you want to get from it? she was asked by Andrew Edis QC.
I don't really know. I wasn't really thinking properly. I don't know what I was expecting.

Men entered the house, there was shouting I was dragged upstairs, they were searching the house, asking where the money was.
She said three maybe four men were in the house wearing hoods.
I was the one who made contact with them to come over, but as you can see from events I had no control and they turned on me as well.
Ms Ahmed was arrested immediately after the robbery. She said her mother told police to arrest her after hearing the robbers say her name.
She said when taken into custody she flushed her phone's sim card down the toilet but it was later found by police. Her phone also had texts on which related to the robbery.
A day or two later she made her disclosure to police about her sister's death but denied anyone had suggested it would in anyway ease her situation with regard to the robbery she later pleaded guilty to.
She has yet to be sentenced for her part in that crime.