Ukrainian pianist YouTube sensation wins gig at Royal Albert Hall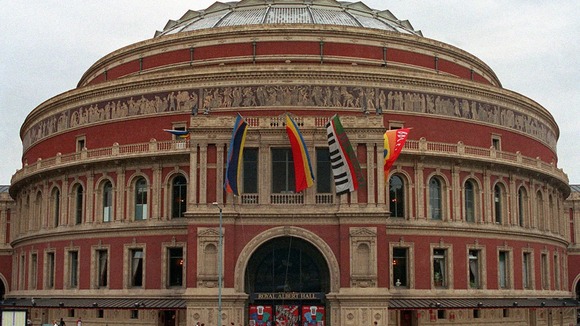 A virtuoso pianist has secured a highly-coveted gig at the Royal Albert Hall in London after becoming an online sensation.
Valentina Lisitsa's YouTube channel has been viewed more than 43 million times since it was set up in 2007.
Mrs Lisitsa said that her legion of online followers have helped her develop her style:
I could not have done this without all my online fans around the world. Their reactions tell me every day that I am doing the right thing and that's the best reward for my hard work. Now I want to say thank you and give them a great concert live and online.
The Ukraine-born musician started playing the piano aged three and played her first solo recital aged four.
She has played with a number of orchestras including the Chicago Symphony and Seoul Philharmonic, but it will be the first time she has played at Britain's most prestigious venue.
Unusually, and in-keeping with her commitment to social media, she has invited fans to vote on her repertoire for the concert on June 19th. The performance will also be streamed live on YouTube.
The sheer quantity and range of requests meant that Mrs Lisitsa had to prepare several encores as well as the the pieces selected for the programme:
A quickie poll for yet another encore @ RoyalAlbertHall, bcs of many requests Traumerei, Libestraum #3 or Un Sospiro? http://t.co/vjgnrAZG
The chief operating officer of the Albert Hall, Jasper Hope, said: "I don't know anybody else who has done this before and we simply had to open our doors to her and give her this opportunity on the world's most famous stage."
A statement on the Royal Albert Hall's website said:
Valentina continued to change perceptions of how classical music can be viewed and performed through online media.