The British Government will push for a strong international response to reports of a massacre of civilians by Syrian forces.
United Nations observers say at least 32 children under the age of 10 and sixty adults were killed.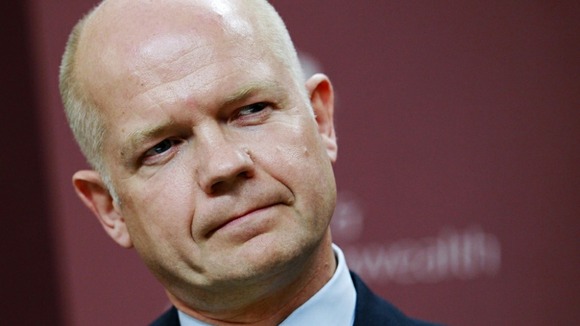 The Foreign Secretary said the UK will press for an urgent session of the United Nations to co-ordinate the response to the "appalling" crime. He said:
There are credible and horrific reports that a large number of civilians have been massacred at the hands of Syrian forces in the town of Houla, including children. Our urgent priority is to establish a full account of this appalling crime and to move swiftly to ensure that those responsible are identified and held to account. We are consulting urgently with our allies on a strong international response, including at the UN Security Council, the EU and UN human rights bodies. We will be calling for an urgent session of the UN Security Council in the coming days."
– William Hague, Foreign Secretary

Mr Hague also called for:
The Syrian regime to grant "full and immediate" access to Houla for UN monitors
End all military options against civilians
The death toll is one of the highest for any single event since the popular uprising against Bashar Assad began in March 2011.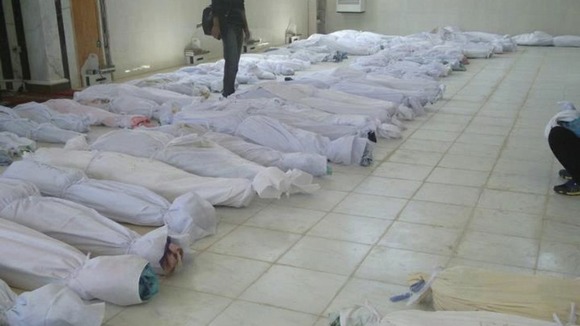 The head of the UN observer team in Syria confirmed at least 32 children under the age of 10 were killed in Friday's attacks north west of Homs. More than 60 adults were also killed. General Robert Mood condemned the attack, and said:
The death of 32 innocent children, lots of women and men, but in particular the children, that is unacceptable attack on the future and on the aspirations of the Syrian people. Whomever started, whomever responded, whomever conntributed to it.
Video has emerged claiming to show a mass burial following reports of an attack by Syrian forces. These pictures have not been independently verified.
The killings are a serious set-back to an international peace plan brokered by envoy Kofi Annan meant to end the violence in Syria.
The basis of the plan is a cease-fire between President Bashar Assad's forces and Syrian rebels.
It was supposed to start on April 12 but has never really taken hold, with pockets of daily violence.