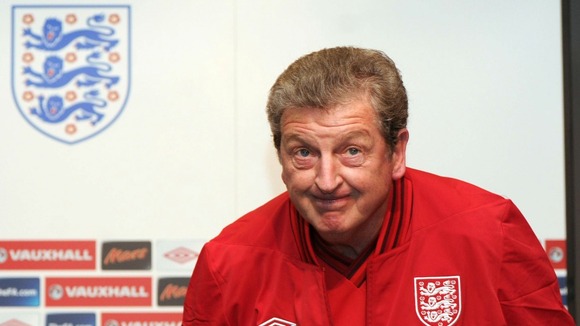 There will be pride but no nerves in Oslo tonight when England's 13th post-War manager leads the Three Lions into battle for the first time.
Roy Hodgson was not many people's first-choice for the role when Fabio Capello unexpectedly quit in February.
Most thought the job would go to Harry Redknapp, largely due to his recent impressive stints at Portsmouth and Tottenham.
In comparison, Hodgson's time in England, whilst impressive in latter years during spells with Fulham and West Brom, is chiefly remembered for the difficult periods he endured at Blackburn and Liverpool.
At Anfield, he was operating with the considerable shadow of Kenny Dalglish looming over him and subsequent events on Merseyside have added a positive gloss to his six months at the club.
It is that 17 months at Ewood Park that pains the 64-year-old most, though, dismissed in the November of his second season, amid rumours of dressing room unrest, with Rovers bottom of the table, a position from which they would not escape.
The low point was leaving Blackburn.

I wallowed in the sense of injustice, having taken them into Europe the year before. That wouldn't happen today. I would have taken one of the other opportunities that came my way.

I made a bit of a low point of it for a period of time, but eventually I was given the chance to snap out of it and go back to rebuild a reputation I was guilty of damaging myself.
Hodgson ended up back at Inter Milan for a second spell, then went off to leading Swiss outfit Grasshoppers, continuing a nomadic career path that had taken him to 19 destinations, including three national jobs, before the Football Association made their approach less than four weeks ago.
I've had quite a lot of good offers of top jobs in my time. I've very pleased to have this one, but surprise shouldn't be a factor.

Nervous? Less so tomorrow or against Belgium next week. I am more curious about what I'm going to find out.

If I should be nervous, it'll be before we play France in the opening game at Euro 2012.

But when the day comes when you don't feel nervous before a game, that's the day when you're losing your passion and real desire.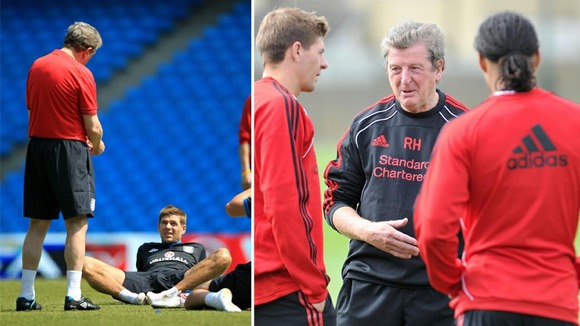 No-one could accuse Hodgson of ducking big decisions.
He dumped Rio Ferdinand fairly unceremoniously and has also spurned three opportunities to pick Manchester City's Micah Richards given the defender was omitted from his 23-man squad, plus the standby list before being ignored when Martin Kelly was called up as cover for Glen Johnson on Tuesday.
Then the pre-tournament training camp to Spain, initially put in place by Capello and tweaked by Stuart Pearce was scrapped and Wayne Rooney and the Chelsea Champions League contingent were given additional time off.
It means by the time England face France in that Group D opener in Donetsk on June 11, they will have had only 12 training sessions as any sort of group.
You're be hanged if you do and hanged if you don't.

If I'd called the Chelsea players up immediately, I'd be open to criticism about them needing a break.

To go down the route I've gone, if they don't play as well as we expect them to, people will say I should have had them there from the offset. I'm not prepared to build up tomorrow's game.

I've got to make certain I use these two games to learn and try to make as few mistakes as possible when we get to the Ukraine to play matches that really count.
Hodgson believes his experience means he should trust his "gut instinct".
If this squad is anything like as good as we think and if the players we have in the pipeline are as good as we make them out to be, then England has a future.

I have the experience and knowledge to lead that nation into the future.