Tracey Emin excited before new exhibition opens in her home town of Margate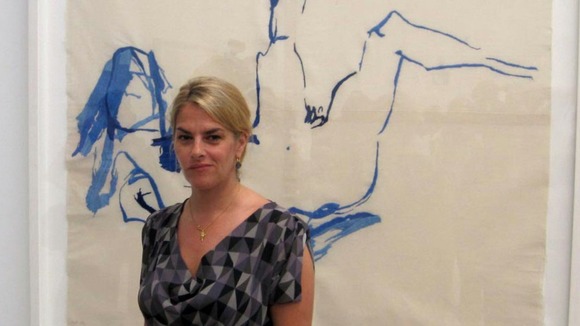 Tracey Emin has spoken of her joy on the eve of the opening of a major exhibition in her home town which provided the inspiration for many of her famous artworks.
The controversial artist attended a viewing of the showcase ahead of its public opening tomorrow at the £17 million Turner Contemporary in Margate, Kent.
It features an eclectic range of drawings, sculptures, tapestries, embroideries, monoprints and neons on themes including love, sex and eroticism.
Emin, 48, admitted she was "nervous as hell" about how the exhibition - called She Lay Down Beneath The Sea - will be received by locals in the resort she adores.
To drum up interest, she said she wrote to every resident in Margate to ask them to view the show, which runs at Turner Contemporary until September 23.
I'm really nervous as I want people to like my work and like my show.It's not about being relaxed but it's more about being at ease with myself and what I can do.I feel like I'm growing into my work more, I'm enjoying it and understanding it. I'm nearly 50, and I'm making things that I really want to see, so that's a sign of maturity.
The new exhibition is part of the London 2012 Festival, a 12-week nationwide celebration running from June 21 to September 9 bringing together leading artists from across the globe with the best from the UK.
And for Emin, her pieces will be pitted against the erotic works of JMW Turner and Auguste Rodin, whose famous sculpture The Kiss is on show at Turner Contemporary's Sunley Gallery.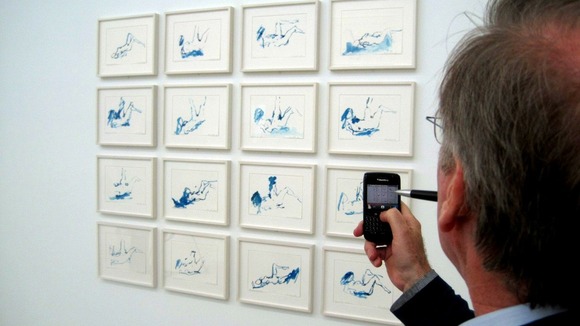 Emin, who lives in east London, has been a controversial figure throughout her career. In 1999, she was shortlisted for the Turner Prize and exhibited My Bed, her own unmade bed complete with used condoms and blood-stained underwear at the Tate Gallery.