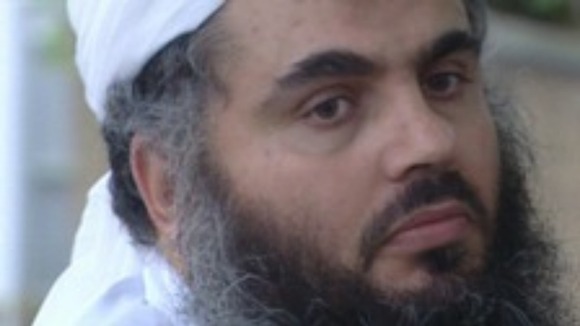 Terror suspect Abu Qatada has been denied bail, and will stay in prison for his remaining months in the UK.
He is currently fighting extradition to Jordan, where he is wanted on terrorist charges
Mr Justice Mitting ruled today that it would be "exceptionally problematic" to allow the radical preacher to remain on London's streets during the Olympic Games.
The judge also cited the "very high level of demand in resources" highlighted by Home Office barrister Robin Tam QC.
There will be a very high level of demand in those resources in order to protect the UK during this period

As a matter of logical inference, if Abu Qatada were to abscond, either resources would have to be diverted to finding him or finding him would have to be accorded a lower priority
– Home Office barrister Robin Tam QC.

Conservative MP Chris Heaton-Harris tweeted his views on the decision:

What utter madness! We can't deport Qatada because he is too dangerous to the public to be let out on bail.

The Director of Communications for the Home Office tweeted to say he was pleased with the decision made by the court.

Home Office: Qatada is a dangerous man and we are pleased the court agreed with us that he should remain behind bars before he is deported.

We intend to remove Qatada as quickly as possible. The assurances we have secured from the Jordanian Government will allow us to do that.

Chris Bryant MP, Labour's shadow immigration minister said it was a relief that Qatada will remain in prison for the Olympics, but hit out at the Home Secretary Theresa May for causing the process to be further delayed.
It is right that Abu Qatada should remain in custody until his deportation can be secured.

People want to see him deported as fast as possible, and held securely in the meantime.

The Home Secretary assured us five weeks ago that her decisions would speed up the process. She has already made basic mistakes over dates which caused delays.
Qatada will remain in a high-security British prison for "at least five months" as he launches fresh action against the Government's bid to deport him.
Mr Justice Mitting told lawyers that another hearing could take place on July 24 but said the full tribunal would not begin until October 10.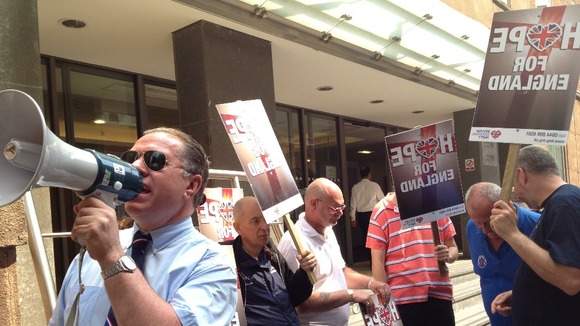 Around eight BNP supporters gathered outside the court to protest about Qatada, who was described by a judge as Osama bin Laden's right-hand man in Europe.
Repeated failed attempts by UK governments over the last 10 years to deport the radical cleric have cost nearly £1 million in legal fees, Government figures show.