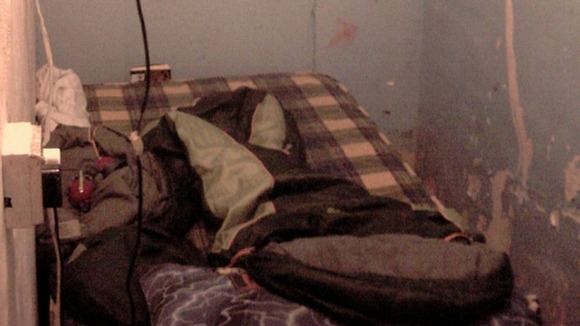 A mother and stepfather who forced their young son to live in a filthy converted coal bunker in their Blackpool home have been sentenced to two years in jail.
The parents, who cannot be named for legal reasons, both admitted a single charge of cruelty by wilful neglect at an earlier hearing. Stephen Douglas reports.
The child was forced to sleep and spend his time inside the windowless room and use a potty at the end of the bed as he was locked up every night. The room had no heating, a bare light bulb, and concrete walls and floor.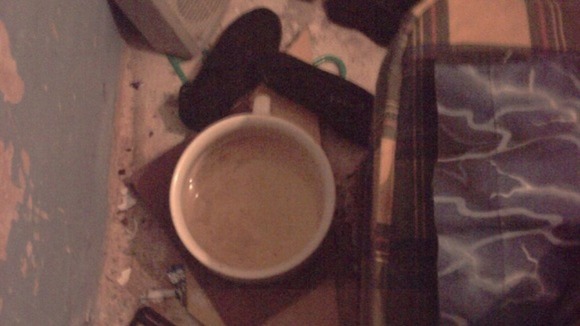 The 11-year-old boy was put in the room as punishment for raiding the family's fridge, his parents told police after their arrest.
The room was a windowless old outhouse previously used as a coal bunker. It had one with one exit bricked up and a new one added leading to the lounge of the family home in Blackpool.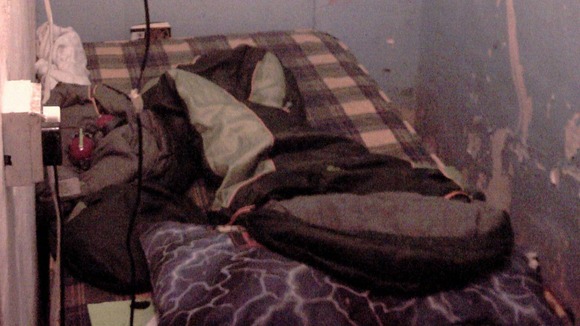 The boy's teachers became concerned after noticing he was constantly hungry in class. When police and social workers visited the house he was placed in foster care. Doctors who examined the boy said he was underweight and below average height for his age and treated him for anaemia.
Since being placed with foster parents he has put on weight and his behaviour has "improved dramatically", but the court heard how he will be left psychologically damaged by his experience.
Lawyers for the defendants had said the boy was "undoubtedly" a very difficult child to manage but the parents were inadequate rather than wicked. Sentencing Judge Norman Wright disagreed and said:
This was a flagrant abuse of power and a gross breach of trust.

The room has been described as a cell but it seems to me it was akin to a prison cell from a third world country, not the home of an 11- or 12-year-old living in this century in this country.
– Sentencing Judge Norman Wright

He said it had been submitted that the child's mother was "subordinate" to her "dominant" partner but he ruled their culpability was equal.
You were his mother and it seems to me that you were not someone cowered by your co-accused.

You were in a position to stand up (to him) and you did not.

Your counsel say that you were someone who loved your son very much. If that was so, how can you behave like this?
– Sentencing Judge Norman Wright

The natural father of the boy told ITV News Granada he felt guilty about not being there to stop the abuse:
It was horrible to think that someone had done that to my son. It was horrible. I would never do it to an animal, let alone a child.

I feel guilty because I wasn't there to prevent it.

Conditions in prison cells are far better than the way my son had been kept and for his age, to be treated like this, it's just despicable.