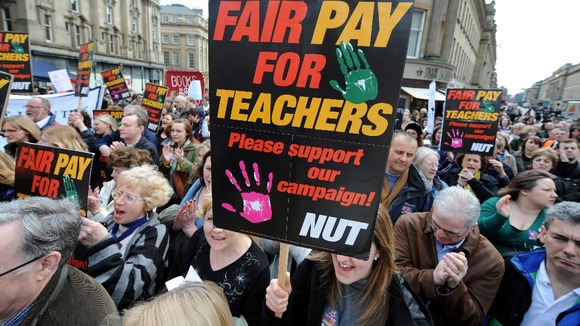 The two biggest teachers' unions today threatened coordinated strikes in the autumn against the government's "relentless assaults" on jobs, pensions, workload and pay.
The National Union of Teachers and the NASUWT announced a "historic agreement", in response to the serious concerns teachers have about the way the Government is "undermining" the education system.
The two unions, which represent 85% of teachers in England and Wales, said their members were facing "unprecedented attacks" on these issues.
The unions today wrote to Education Secretary Michael Gove to seek urgent discussions about the "enormous threats" to teacher morale and the education system itself.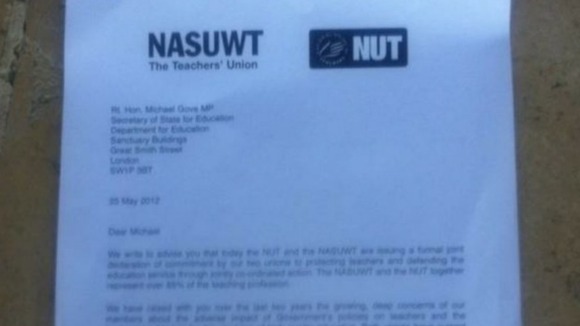 They called on Mr Gove to reach agreement before the start of the next academic year if industrial action is to be averted:
Should the Government refuse to take the current opportunity to negotiate sensible arrangements which protect teachers and defend education, then it is our intention to move to escalate industrial action, including jointly coordinated strike action and action short of strike action in the autumn
– Joint statement by the NASUWT and the NUT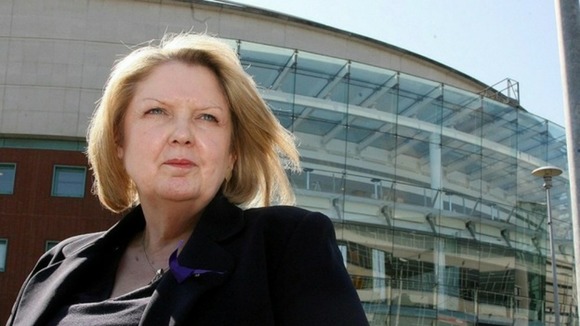 The head of the NASUWT teachers' union Chris Keates has condemned what she called the "relentless and unprecedented assault on teachers' pay and conditions of service".
She said that government cuts were damaging education and that her union, together with the NUT, would "defend education by protecting teachers". Ms Keates said:
There was more safety and stability in the Wild West than there is in the education service at the moment.
On the NASUWT YouTube website, the leaders of both the unions announced their "unprecedented" step of joining together to threaten strike action.
Christine Blower, General Secretary of the NUT, said their message to the Government is: "You need to negotiate with us about teachers' pay and conditions".
Responding to the threats, the Minister for Schools Nick Gibb told ITV News that the teachers have a good pension scheme that is fair on them as well as the taxpayer. He said that any strike action would be bad news for pupils and parents.
The Conservative Party has also responded to the unions, by accusing them of ignoring pupils' needs.
Tory MP Gavin Williamson said that the teachers need to face up to changes to ensure they can "compete in an increasingly tough and globalised marketplace". He said:
Parents will be concerned at the threat of further strike action, particularly with a pension deal on offer that those of them who work in the private sector could only dream of.

And they will rightly wonder why these union leaders are placing their own vested interests above the interests of the young people our education system is supposed to serve.
The NUT will now hold a fresh ballot for industrial action covering wider issues than the current pensions dispute, with the result due in the autumn term.