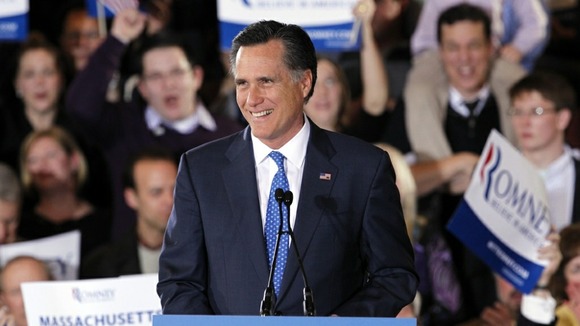 Mitt Romney has clinched the Republican presidential nomination after a resounding victory in Texas and now faces a five-month battle to convince voters to trust him over Democratic President Barack Obama.
Although the race has been essentially over for weeks, Romney finally cleared the benchmark of 1,144 delegates needed to become the party's presidential candidate after a long, bitter primary battle with a host of conservative rivals.
And as our Washington Correspondent Robert Moore reports, some opinion polls are now making him level pegging with the President.
He will be formally nominated at the Republicans' convention in Florida in late August.
In a statement, Romney said he was humbled to win enough of Texas' 155 delegates to secure the nomination.
Our party has come together with the goal of putting the failures of the last three and a half years behind us. I have no illusions about the difficulties of the task before us.

But whatever challenges lie ahead, we will settle for nothing less than getting America back on the path to full employment and prosperity.