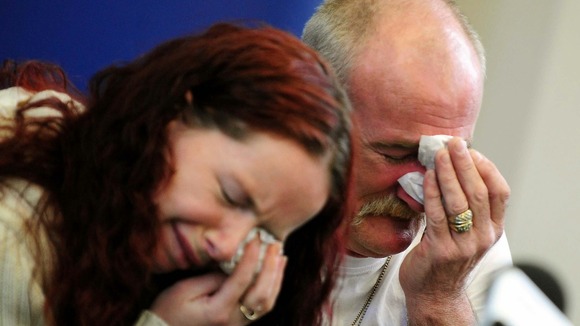 The parents of six children killed in an arson attack on their home have been arrested on suspicion of murder.
Mick Philpott, 55, and his wife Mairead, 31, were detained this morning in connection with the attack on the house in Derby.
The victims, whose ages ranged from 13 to five, died after the blaze at the house in Victory Road, Allenton, on May 11.
Two weeks ago the couple broke down in tears at a press conference, just days after the incident:
Derbyshire Police said a 55-year-old man and a 31-year-old woman from Derby were arrested this morning but did not name them.
Jade Philpott, 10, and brothers John, nine, Jack, seven, Jessie, six, and Jayden, five, all perished in the blaze, while Duwayne Philpott, 13, died of his injuries in Birmingham Children's Hospital two days' later.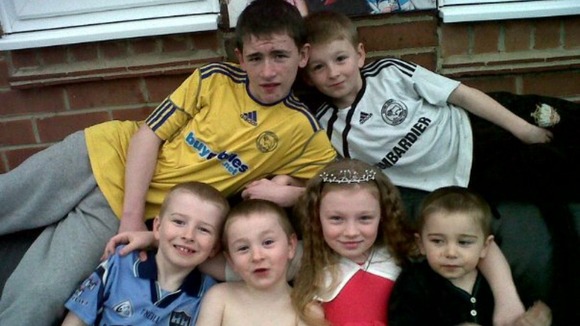 I suspect there may still be people with crucial information who have not yet come forward to speak to us.

In view of the arrests, I would urge anyone who may have been holding back, not felt comfortable to voice their concerns or not had the confidence, to do so now. They have my personal reassurance that we will deal with their information sensitively.

We still need information to help us in this inquiry. The latest arrests are just one step further in the investigation. It is absolutely vital that if you know anything you think could help us, come forward now, do not wait any longer. It is important that we find justice for these six young children.
– Assistant Chief Constable Steve Cotterill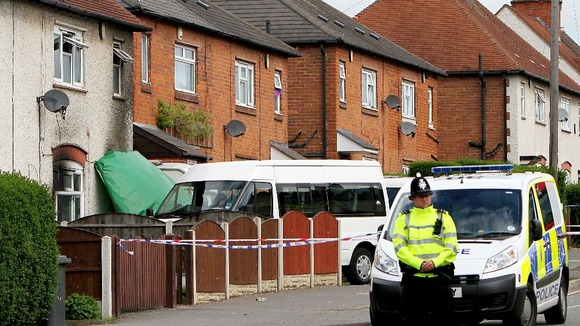 The force said it was increasing its presence on Victory Road with a mobile police station returning to the area along with extra patrols. Forensic examinations are also continuing at the house.
A 28-year-old woman and 38-year-old man, both from Derby, were arrested earlier this month on suspicion of murder but were later released without charge, police said.
ITV Correspondent Rupert Evelyn has the full report: