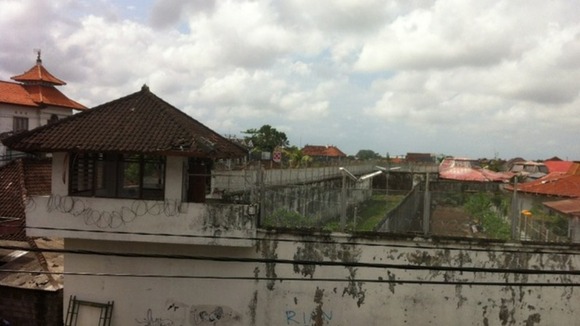 "Many people here, maximum" said Christine Puspayanti who I met today outside Bali's overcrowded Kerobokan Jail. Built to hold just over 300 inmates, almost 1000 are inside, housed in blocks with ramshackle tin roofs.
Christine is married to Martin Stephens, one of the 'Bali Nine' a group of young Australians jailed in 2005 for smuggling heroin.
They met and married while he was an inmate. He got a life sentence. She told me sometimes when fighting breaks out her husband is "scared".
It's a tough prison and Indonesia's strict drug laws mean many prisoners face life sentences or the death penalty. So there's little hope and a lot of despair.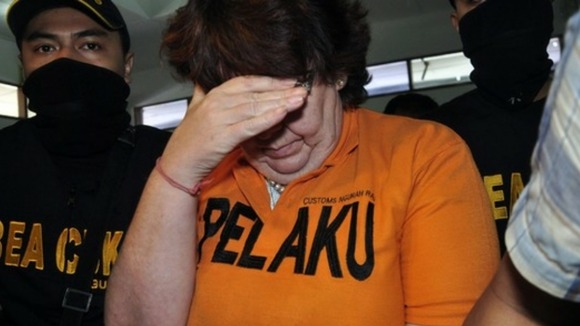 I also met Kesha Ayres, from Devon. She was visiting an Indonesian friend jailed for drug offences.
She told there are 15 to a cell, many take turns sleeping outside as inside the concrete blocks it's unbearably hot.
"There's a lot of gangs" she added. Her friend had seen a stabbing inside.
Once the police investigation into their alleged drug smuggling plot is completed, the four British suspects currently held in the Island's police HQ are expected to be moved to the notorious jail.
They could be there for years waiting for their cases to go through the slow legal process.
Today Lindsay Sandiford was moved to a separate cell, away from the the other three British prisoners.
Police sources say she feels threatened by the others, who have accused the 55-year-old from Redcar of setting them up.
After being found with almost five kilos of cocaine in her suitcase at Bali airport, Customs officials say she helped them arrange a sting operation to catch the other British suspects.