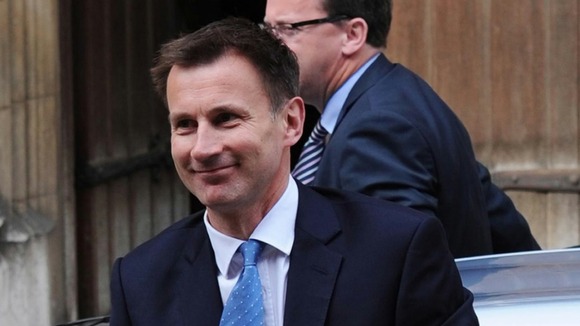 Jeremy Hunt has faced stinging criticism over his performance at the Leveson Inquiry, adding further pressure on the Culture Secretary.
Several newspapers in the UK wrote severe editorials about Mr Hunt and the Prime Minister, with one claiming the Culture Secretary had no purpose but to act as a "human shield" for the Prime Minister.
The Culture Secretary has managed to hold his place in the Cabinet though, after Prime Minister David Cameron decided not to order an investigation into whether he breached the ministerial code of conduct in his handling of the News Corporation bid for BSkyB.
After watching the Culture Secretary give evidence to the Leveson Inquiry, Mr Cameron judged that he had acted "properly" throughout the period when he was responsible for the bid, said Downing Street.
Responding to the news, Labour deputy leader Harriet Harman said it was "frankly disgraceful" that Mr Hunt was not being referred to the Prime Minister's independent adviser on the code Sir Alex Allan.
Hunt shouldn't be in his job. He's broken ministerial code & misled Parlt. PM should refer to independent adviser on ministerial interests
Downing Street sources said the top civil servant at the Department for Culture, Media and Sport, permanent secretary Jonathan Stephens, had made clear to Lord Justice Leveson that Mr Hunt had given himself very little room for political manoeuvre by referring the BSkyB bid to independent regulators.
In taking the regulators' advice throughout the process, he took a series of decisions which were contrary to News Corp's interests.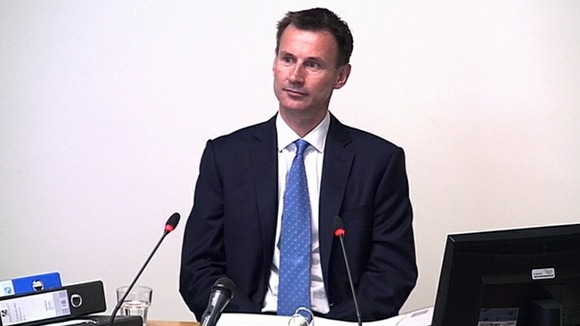 Mr Hunt had misled Parliament about his communications with News Corp and he did not obey the legal advice he was given about intervening, said Ms Harman.
She said this meant there was "no doubt" he had broken the ministerial code.
"He broke the ministerial code, he misled Parliament, and yet David Cameron is keeping him in his Cabinet. It's absolutely disgraceful.
"All of those things mean he should not be carrying on in his job."
In his evidence at the Leveson Inquiry, Mr Hunt told the hearing he was "sympathetic but not supportive" of News Corporation's £8 billion bid for BSkyB.
Mr Hunt was asked whether he should have been given responsibility for the bid given his previously positive comments. He replied that it was widely known he was sympathetic to the bid and didn't think there were any plurality issues for the media industry, but he wasn't "going to second-guess the regulators".
Political Editor Tom Bradby reports:
During his evidence Mr Hunt did accept however, that chatty messages he exchanged with James Murdoch while he was responsible for deciding on the BSkyB issue were, with hindsight inappropriate.
Among messages between the pair was one congratulating the media executive on a promotion to a new News Corp job in New York, in which Mr Hunt joked: "I am sure you will really miss Ofcom in NY!"
"Sadly I fear they won't see the back of me that easily! Hopefully we can move our other business forward soon," Mr Murdoch replied in an apparent reference to the takeover bid.
Mr Hunt insisted such messages "had absolutely no impact on the process" and were "just me being courteous" but added he would avoid such contact in similar circumstances in the future.
MPs took to Twitter to give their response to the Prime Minister's decision.
Of course the PM won't be referring Jeremy Hunt as there was, obviously, no breach of the min code. Once again, Labour overshoots the mark.
My bet is that Jeremy Hunt emerges from today secure in his role. He can look forward to Olympics. #Leveson
Jeremy Hunt's evidence has shown that he acted properly while he was responsible for the BSkyB bid. He took independent advice at every turn, as well as a number of decisions which were against News Corporation's wishes.

As the Permanent Secretary of the department made clear, Jeremy Hunt set up a process which left him with a 'vanishingly small' chance to 'manipulate' the bid for 'political or other ends'.

There are some lessons to be learned from this process and that's why the Cabinet Secretary has already written to all departments regarding the way quasi-judicial decisions are taken. The Prime Minister will not be referring Jeremy Hunt to Sir Alex Allan.
– Downing Street Spokesman