The Parent Trap: Tonight ITV1 7.30pm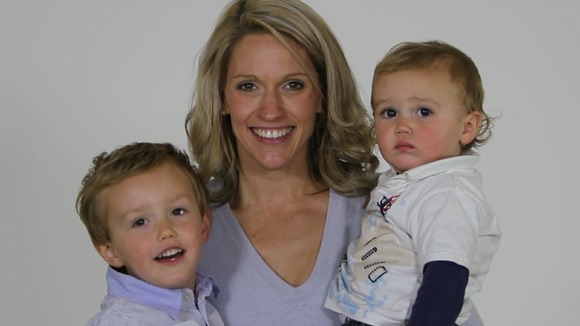 A recent study showed that the UK pays the second highest rates for childcare in the whole world. Tonight reporter, Fiona Foster, met some of the families who are struggling to manage the costs, and one Mum who feels she has been pushed out of the workplace due to childcare fees being more than her earnings.
In an exclusive survey with Netmums, Tonight found that over a third of parents were paying more than their mortgage in childcare costs, with 60% admitting they find it increasingly difficult to afford and 14% confessing they had had gone into debt to cover the costs.
Tonight spoke to the Daycare Trust who are concerned about how the financial burden of childcare is affecting families.
We talk to parents who told us that they have had to go without food that they have had to go into debt and they have sometimes had to move house to be able to afford child care so when parents are being forced into those excruciating decisions and I think you have to say yes, there is a crisis in relation to childcare and childcare affordability.
– Anand Shukla, Daycare Trust

Tonight met Mum of two Charlotte Gribben who had worked hard to get to her position in the financial services sector. University educated, she loved her job and felt she had a lot to offer as an employee, but after her second child came along her childcare costs outstripped her wages so she had no choice but to become a full time mum.
"I do love being a mum and I love being at home with them, …but yes it was .. a hundred percent financial that decision not to go back to work hundred percent. The ridiculous thing about the whole thing really is ,.. I am university educated .. .. and yet I have been scouring like shop walls on the internet for cleaning jobs and evening just to try and get a bit of extra money coming in."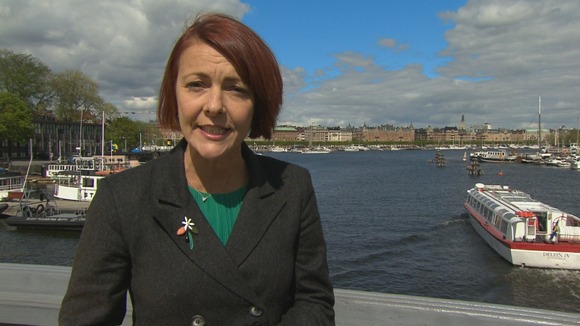 Over in Sweden the picture is very different with parents receiving generous parental leave and affordable state funded childcare. Families spend a mere 6% of their income on childcare compared to 27% in the UK.
Tonight meets one expatriate Phillip O'Connor who hasn't looked back.
I can't think of anybody that stays at home full time, there are very very few cases where that happens, and I think that is because the structure is the way that it is… Essentially it encourages mothers to go back to work."
Since 2004 the British Government have given 15 free hours of childcare per week to all three year olds. But some nurseries say that they are not fully reimbursed for those hours and as a result the shortfall gets passed onto paying parents. Sarah Steel who owns thirteen nurseries is critical of the way money is given out.
The trouble is it is funded at a local level, it's a central government directive but local authorities decide on the budget.

So for example here we get £3.25 an hour for our funded sessions for each child, but if you were just coming to buy a session from us it costs £4 an hour.

So we lose 75p on every session. So to make that up inevitably it pushes up the fees for people doing more than the 15 hours or for children who are younger than 3. So in effect parents are cross subsidising the sessions and those working parents who need longer hours are paying for government policy.
– Sarah Steel

The Government recently announced its intention to offer 15 hours free childcare to two-year-olds in the most deprived areas of Britain by 2013 in a bid to help improve social mobility for children and adults.

Yesterday Nick Clegg announced that the scheme will begin trials in September of this year benefiting around 1000 two-year-olds.
It's unprecedented the kind of expansion that we are trying to do, we hope that it will have a huge impact on children's developments but also really support parents as well.
– Sarah Tether, MP told Fiona Foster

But with many council run nurseries currently facing closure it remains to be seen if local authorities, already facing huge cuts, will be able to meet these ambitious targets.

The Parent Trap is on ITV1 tonight at 7.30pm.