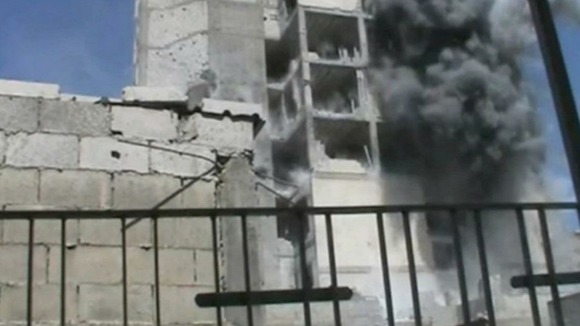 The UN Special Envoy to Syria Kofi Annan admitted he was "frustrated and impatient" over the continued violence and killing in Syria, and said he wanted to see faster progress towards resolving the crisis.
Following talks in Beirut with Lebanon's Prime Minister Najib Mikati, he said:" I think perhaps I am more frustrated than most of you because I am in the thick of this. I want to see things move faster."
Our Middle East Correspondent John Ray wrote in his blog:
So after weeks of insisting his peace mission is the only game in town, it might be that Kofi Annan is preparing to pack up and leave.

"This can't go on forever,'' he told me today, though he insisted his search for an end to the conflict retained international support.
A warning that John's report contains images of dead bodies from the beginning:
His comments come on a day when 13 factory workers were allegedly hauled off a bus and shot at close range - the victims of a third massacre in seven days.
Syrian activists released a video claiming to show the bodies of the victims killed by of the pro-government shabiha militia near Qusair, in the west of the country.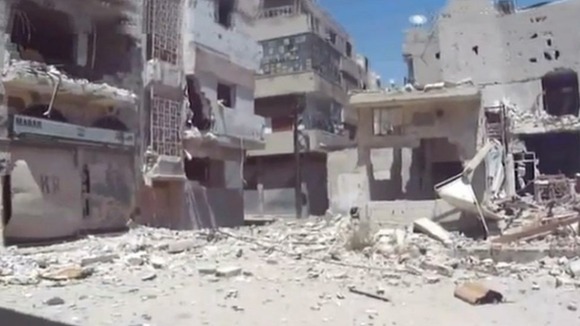 The United Nations Human Rights Council condemned Syria for the massacre in Houla last week, where 108 people were thought to have been killed, nearly half of them children.
The Foreign Secretary William Hague welcomed a strongly-worded resolution adopted by the council which calls for an "international, transparent, independent and prompt investigation" into last weekend's massacre.
It condemned the "outrageous use of force against the civilian population" and "in the harshest terms the outrageous killing of 49 children, all under the age of 10".
Damascus denies responsibility for the deaths, which it blames on terrorists.
Russia, China and Cuba voted against the resolution and there were two abstentions.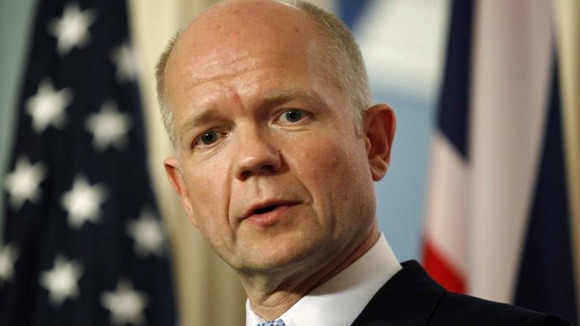 Mr Hague met with members of Syrian opposition groups in Istanbul, along with UN Secretary General, Ban Ki Moon, and Turkish Foreign Minister, Ahmet Davutoglu.
He said President Bashar al-Assad "must fulfill his commitment to implement the Annan plan" if a vicious civil war is to be averted.
The Secretary General and I share a deep concern that Syria is on the brink of a vicious civil war.

We agreed that President Assad must fulfill his commitment to implementing the Annan Plan if this scenario is to be averted.

We resolved to continue to work tirelessly to solve the crisis and will consider all options available in doing so.
– Foreign Secretary William Hague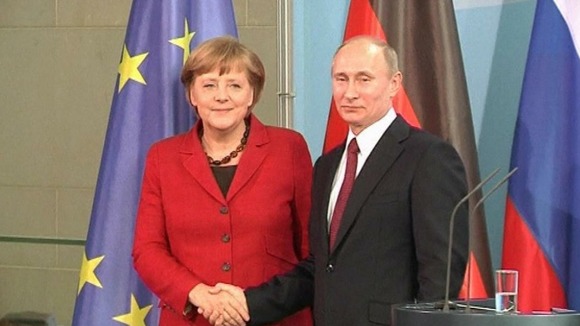 Russia continues to face criticism from the EU and US for vetoing UN Security Council resolutions calling for sanctions against Syria and for continuing arms shipments to the regime.
The US Secretary of State Hillary Clinton said Russia's stance on the conflict in Syria was seen as supporting the Syrian regime:
I repeat the appeal that I have made to Russia because their position of claiming not to take a position is certainly viewed in the Security Council, in Damascus and elsewhere, as a position supporting the continuity of the Assad regime.

And if Russia is prepared, as President Putin's remarks seem to suggest, to work with the international community to come together to plan a political transition, we will certainly be ready to co-operate.
– US Secretary of State Hillary Clinton

Our International Editor Bill Neely reports:

Germany's Chancellor Angela Merkel and Russia's President Putin met earlier today and said they discussed the violence in Syria and the Houla massacre, but declined to comment in detail.

Chancellor Merkel said the UN was the proper forum for such discussions.