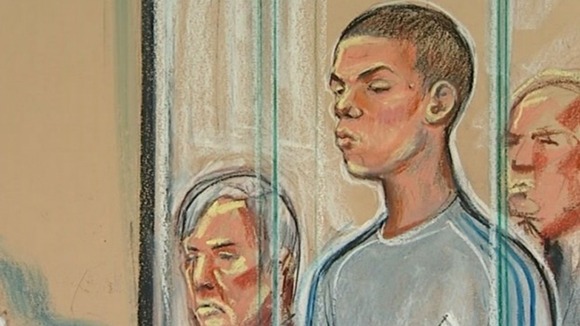 A man who shot dead an Indian student at close range will go on trial for murder.
Kiaran Stapleton, 21, has admitted the manslaughter of Anuj Bidve, 23, on grounds of diminished responsibility but his plea was not accepted by the Crown Prosecution Service. He denies murder.
The defendant walked up to Mr Bidve and shot him in Salford, Greater Manchester, in the early hours of Boxing Day last year.
Stapleton, who was wearing a grey jogging top and bottoms, was flanked in the glass-framed dock at Manchester Crown Court by four security guards.
He sat calmly throughout the plea and case management hearing with his hands clasped.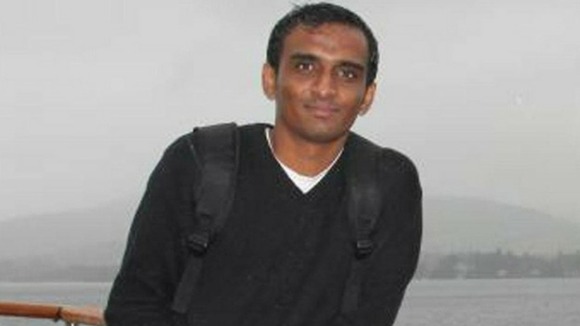 Mr Bidve's parents, Subhash and Yogini, were sat to the right of the dock, out of sight of the defendant.
They listened intently as Stapleton gave his pleas and was remanded in custody ahead of the trial on June 25.
Mr Bidve was studying for a micro-electronics postgraduate qualification at Lancaster University after he arrived in the UK in September and was spending Christmas with friends in Manchester.
Following the hearing, Mr Bidve's family said in a statement:
We have made the journey from India to the United Kingdom because it was very important to us to hear, in person, Kiaran Stapleton's plea.This is the first time we have returned to the UK since Anuj was taken away from us on Boxing Day of last year, and the first time we have come face to face with the man charged with his murder, so clearly this is a very emotional and difficult time for us.We have today heard in person that Kiaran Stapleton admitted killing Anuj.We know there is tremendous amount of interest from the media both at home in India and here in the United Kingdom.
The trial, estimated to last up to 12 days, will be held at Manchester Crown Court.