The Milky Way set for titanic collision with neighbouring galaxy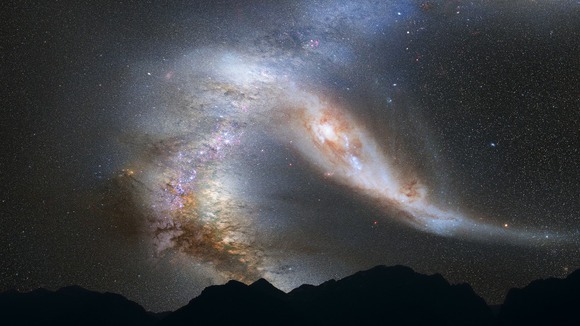 The Milky Way is set for a titanic collision with a neighbouring galaxy which will probably fling the Sun across space, but will not destroy Earth or our solar system.
Fortunately, the Milky Way's encounter with the Andromeda galaxy will be in four billion years time, according to NASA astronomers using the Hubble telescope.
Andromeda - also known as M31 - is currently 2.5 million light-years away but it is falling towards the Milky Way under the mutual pull of gravity between the two galaxies.
M31 is currently moving towards the Milky Way at 250,000 miles per hour - which is fast enough to travel from Earth to the moon in just one hour.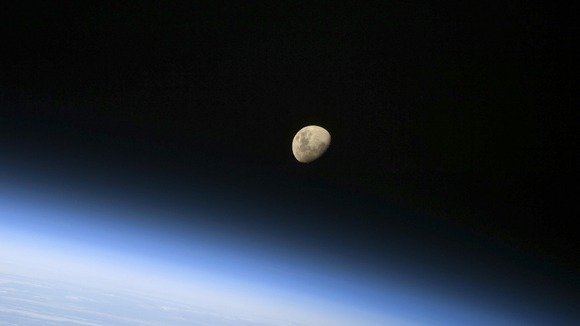 Despite the expected collision, stars inside each galaxy are so far apart from each other that they will not hit other stars during the encounter.
However, the stars will be flung into different regions of the galaxy with our solar system expected to be tossed much farther away from the centre of the galaxy than it is today.
Data from the Hubble shows that it will take an additional two billion years after the encounter for both galaxies to merge into one entity.
In the worst-case-scenario simulation, M31 slams into the Milky Way head-on and the stars are all scattered into different orbits.

The stellar populations of both galaxies are jostled, and the Milky Way loses its flattened pancake shape with most of the stars on nearly circular orbits.

The galaxies' cores merge, and the stars settle into randomized orbits to create an elliptical-shaped galaxy.
– Gurtina Besla, Columbia University in New York