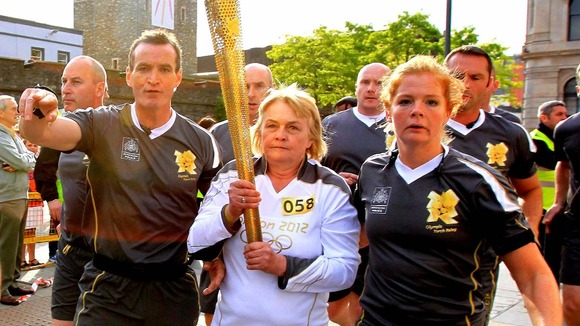 Police in Northern Ireland will step up security around the Olympic Torch Relay today following Monday's protests in Londonderry.
The relay will travel in a boat on an underground river through the Marble Arch Caves in Co Fermanagh.
It also visit Newry, County Down before heading for Dublin on Wednesday.
The Olympic Torch Relay had be to re-routed by 100 yards because of a dissident republican protest about the treatment of prisoners in Northern Ireland.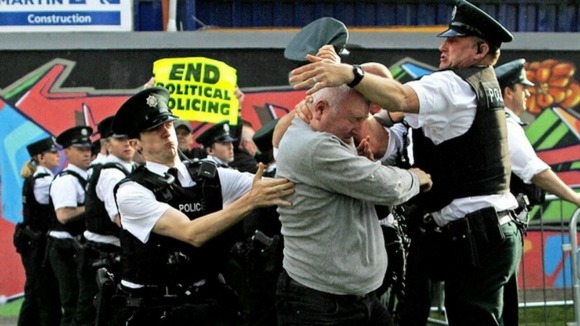 One man was arrested after protesters clashed with police as the flame was about to pass the peace bridge linking the divided communities in Londonderry. Nobody was injured.
The Democratic Unionist Party MP Gregory Campbell said the protesters were pathetic.
The minor inconvenience which it brought is not the major issue, it is not even the negative headlines that their actions bring to Northern Ireland which is the overriding concern, but it is the potential that their activities bring to the first ever UK City of Culture events next year.
SDLP MLA Mark Durkan said he supported anyone's right to protest but that it had been abused in Derry today.
People are just absolutely disgusted that there will be negative headlines for the city coming out of a great afternoon.
Mr Durkan said there had been an agreement not to disrupt the relay. The protest was not aimed at the Olympics, but shoving with stewards broke out and police intervened to push the crowd of around 100 - half of them children - back.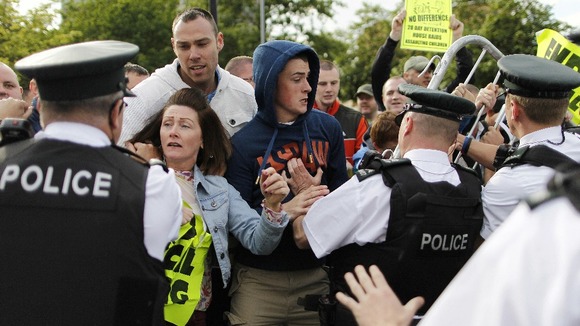 Prior to the protests the torch shone a light on Northern Ireland's dramatic north coast on the second day of its journey around the region.
World Heritage site the Giant's Causeway and Carrick-a-Rede rope bridge were among the highlights.