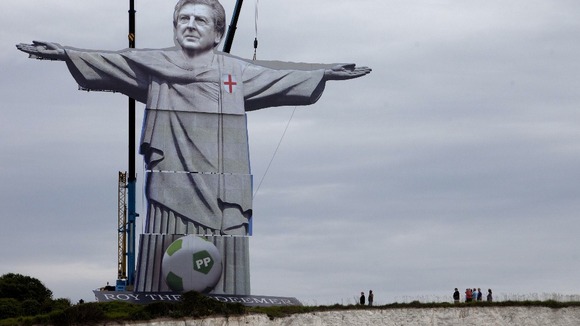 England fans are going to Euro 2012 with expectations lower than ever.
Injuries have depleted the squad, Wayne Rooney is suspended for the first two matches and there is still ongoing controversy over Roy Hodgson leaving out Rio Ferdinand.
England look as though they need divine intervention to have any chance of success this summer.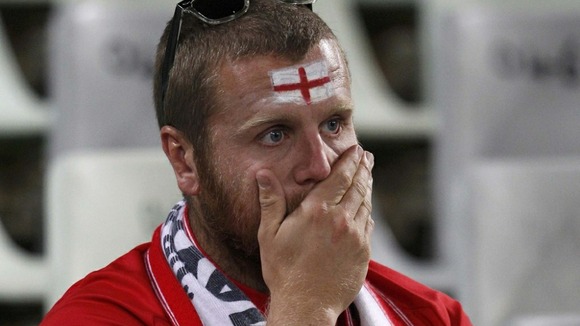 But bookmakers Paddy Power have offered a glimmer of hope to anxious England fans by unveiling a Roy the Redeemer structure on the white cliffs of Dover.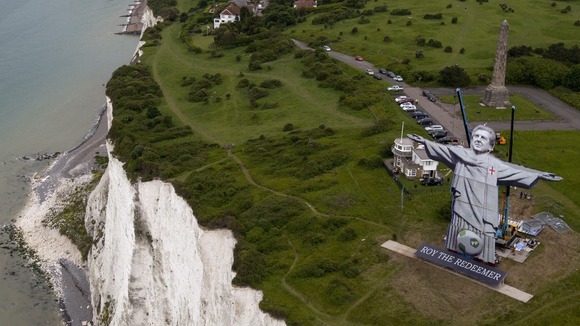 The 108ft construction is a reproduction of the famous Christ the Redeemer statue which overlooks Rio de Janeiro in Brazil.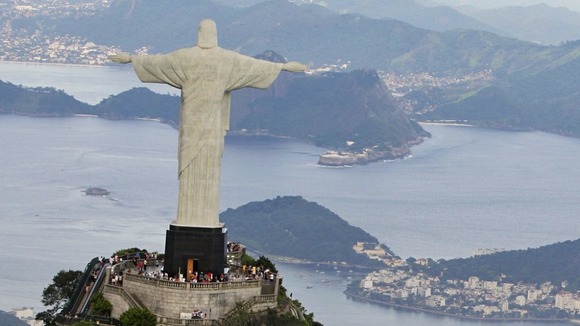 The structure - which replaces the face of Christ with England manager Roy Hodgson - can be seen from the coast of France, sixteen miles away. England will play 'Les Bleus' in their opening Euro 2012 game on Monday.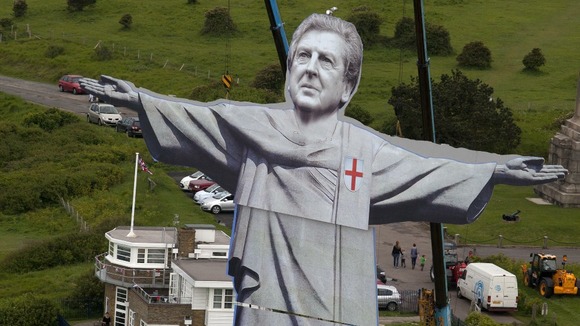 Roy the Redeemer took two months to create and one week to install on the white cliffs of Dover. The Bookmakers hope the structure will bring in a new era of success for the England football team.
Since Christ the Redeemer was constructed in Rio de Janeiro in 1931, Brazil has gone on to become the world's leading footballing nation.

We're hoping some of that success can rub off on England in time for their Euro 2012 opener against France on Monday. Anyway, at the end of the day this is definitely the closest Roy will get to Rio this month.
– Ken Robertson from Paddy Power

Roy the Redeemer statistics:
The structure is 108ft tall.
The width is 96ft.
It weighs eight tons.
The build involved 96 hours of continuous printing.