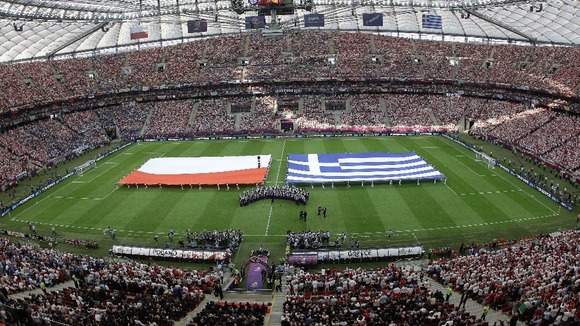 Euro 2012 began this evening with the tournament already marred by racism.
In the run-up to the competition there had been concerns over host nations Poland and Ukraine's right wing "ultra" fans' racist behaviour.
At an open training session in Krakow, Poland, black players from the Holland squad, including Nigel de Jong and Gregory van der Wiel, were subjected to racist abuse.
Video of the training session, with monkey chants audible from the crowd, has been released:
Holland captain Mark Van Bommel reacted to the chants by leading his team to the opposite side of the pitch to train and said he would walk off the pitch if the abuse happened during a match.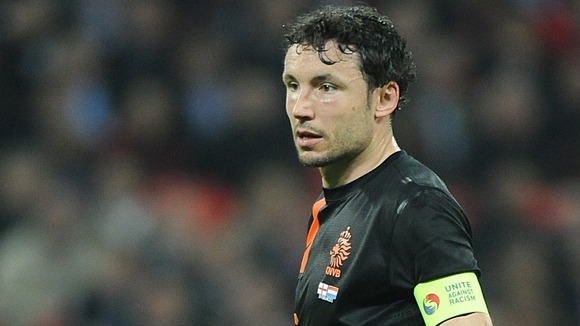 Van Bommel added that anyone who denied the incident was racially-motivated to "open your ears", adding: "If you did hear it and don't want to hear it, that is even worse."
Uefa confirmed they would consider increasing the number of stewards at open training sessions in order to eject fans if there was a repeat incident.
UEFA has now been made aware that there were some isolated incidents of racist chanting that occurred at the open training session of the Dutch team yesterday in Krakow. UEFA has not yet received any formal complaint from the KNVB [the Dutch FA].

Should such behaviour happen at further training sessions, UEFA would evaluate the operational measures to be taken to protect the players.

UEFA has a zero tolerance policy when it comes to discriminatory behaviour and has given the power to referees to stop matches in case of any repeated racist behaviour.
– Uefa statement on reports of racist abuse during a Dutch training session

The Dutch FA has told ITV News it has no plans to issue a formal complaint over the abuse.

A spokeswoman said that none of the players or coaches heard any racist abuse, although a few players moved to the other side of the pitch because it was too noisy.

She added that no-one has since made a complaint.

Asked whether the Dutch FA would reconsider in light of the new video, she replied "I don't think so."

The news of the racists calling has already sparked an outcry from other black player:

Tell me I didn't see this..the dutch team getting abuse already? The tournament needs to start asap&hope this isn't a sign of things to come

Jimmy Floyd Hasselbaink, Nottingham Forest first team coach and former Dutch striker said:
Not a surprise that racism has happened. UEFA allowing tournaments in these countries shows dealing with racism is not high on their agenda.