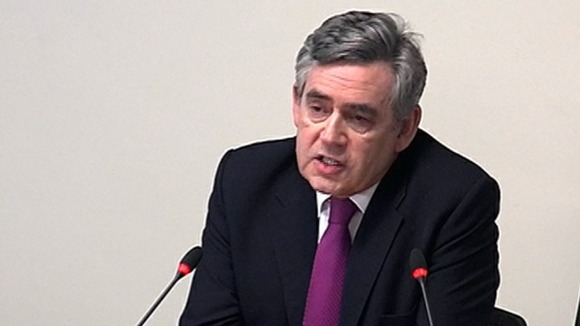 Former Prime Minister Gordon Brown began his evidence to the Leveson Inquiry today by defending the freedom of the press.
Mr Brown said:
I would defend the right of the media to exercise their freedom... at its best the media in this country is indeed the best in the world... The freedom the press has to be exercised with responsibility.

Rights in our country and only come with responsibility attached to them... There is an issue not just in routing out the bad... we have to have some means by which we incentivise the good as well.
Mr Brown went on to speak about The Sun newspaper's story that his son had cystic fibrosis. He said:
No child's medical information, particularly at four months, can ever of interest to the public.
Mr Brown said that under James Murdoch News International developed an aggressive public agenda. He said:
They wanted not just to buy BSkyB, they wanted to change the whole nature of the BBC. They wanted to change Ofcom. They wanted to change the media impartiality rules. They wanted to change the way we dealt with advertising so there were more rights for the media company to gain advertisers. What became a problem for us is that in every one of these single issues the Conservative Party went along with the policy whereas we were trying to defend what I believe was the public interest.
Following Gordon Brown today it's the turn of Chancellor George Osborne.
Until last week we didn't expect Mr Osborne to be called - he was simply expected to make a statement. But he's likely to be asked about his role in the appointment of Andy Coulson, the former head of communications in Downing Street. He told the inquiry last month that he'd been courted by Mr Osborne just a couple of months after resigning from the News of the World where he was editor.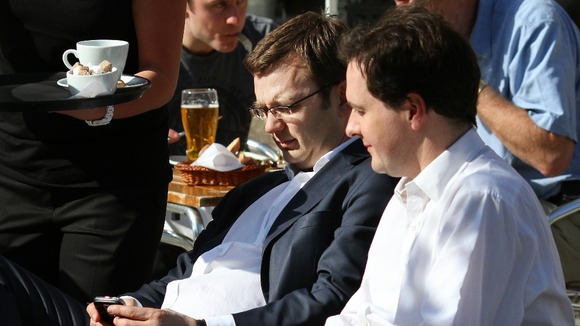 Mr Osborne is also likely to be asked about his role in the BskyB bid after the Culture Secretary Jeremy Hunt told the inquiry he'd been texted by the Chancellor. He was told 'i hope you like the solution' just before Mr Hunt got the job overseeing the bid.
On Thursday the entire day is devoted to evidence from David Cameron. He'll be asked about his meetings with Rupert Murdoch and his relationship with former news International boss Rebekah Brooks. Remember those embarrassing texts that were revealed when Mrs Brooks appeared before Leveson last month. Mr Cameron will also have to explain his decision to appoint Mr Coulson as his spin doctor.
And there's more. Former Prime Minister Sir John Major will appear this week, as will Deputy Prime Minister Nick Clegg. There's also Labour Leader Ed Miliband, Scotland's First Minister Alex Salmond and Shadow Culture Secretary Harriet Harman.