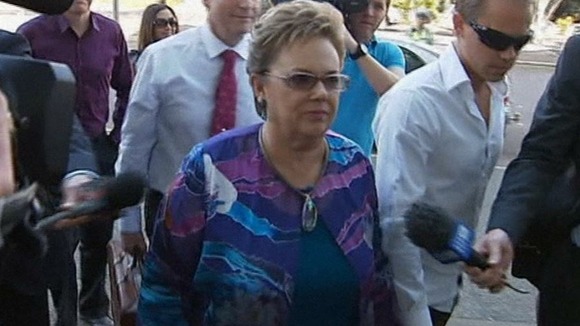 Baby Azaria Chamberlain died "as the result of being attacked and taken by a dingo" in Australia, a coroner ruled 32 years after her death.
Azaria went missing in 1980 from a campsite near Uhluru, then called Ayers Rock, on August 17 1980.
The coroner's findings end a three-decade fight for justice by Azaria's parents, Michael Chamberlain and Lindy Chamberlain-Creighton, who was jailed for three years over her daughter's death before she was later cleared.
Her father was handed a suspended sentence after being found guilty of acting as an accessory but was also later cleared.
Azaria Chamberlain died at Uluru, then Ayers Rock, on the 17th August 1980. The cause of her death was as the result of being attacked and taken by a dingo.

It is obvious, not just from these findings, but from other injuries and deaths since, dingos can and do cause harm to humans. The reason for this behaviour, either on the 17th August 1980 or since is beyond the scope of this inquest.
– CORONER ELIZABETH MORRIS

Michael Chamberlain said outside the court the ordeal had been "a terrifying battle" but now the family had "a chance to put our daughter's spirit to rest". He and his former wife have always maintained Azaria was taken by a dingo.

The ruling in the northern city of Darwin is the fourth coroner's inquest into the disappearance of the baby.