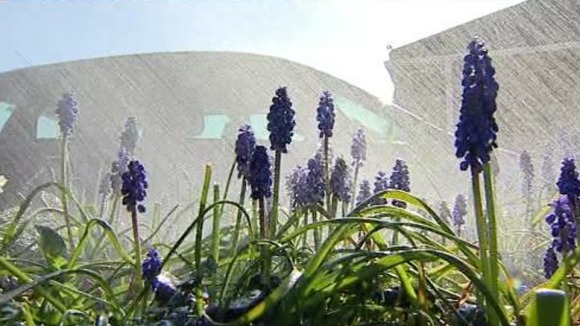 Hosepipe bans are to be lifted from midnight tonight because of heavy downpours across Britain.
Thames Water, Anglian Water and Southern Water will today formally announce the end of the restrictions which have been in place since early April.
We have had two-and-a-half times the average rainfall for April, we have had steady showers in May and then monsoon downpours in June. That's changed things."
– Spokesman for Thames Water

Martha Fairlie reports:

Seven water companies across southern and eastern England brought in hosepipe bans to combat drought, after two unusually dry winters left some groundwater supplies and rivers as low as in the drought year of 1976.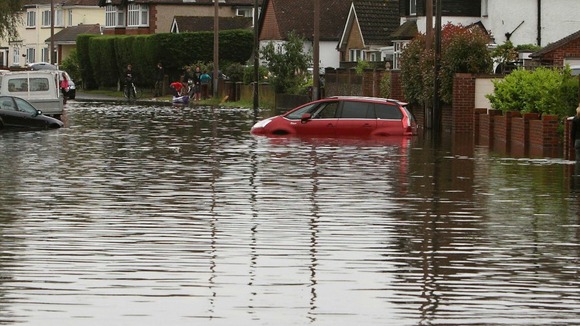 But the restrictions introduced early in April were followed by record rainfall across the UK for that month, and more rain in May and the beginning of June.
It's been because of supply and demand, it has recharged. It also is because we have had such a cold, wet May and June following a wet April, which means demand has been suppressed."
– Spokesman for Anglian Water

Forecasters have warned that heavy rain is set to continue through the rest of the week.

South Wales, the south of England and Northern Ireland all saw heavy showers yesterday and temperatures struggled to get above 14C.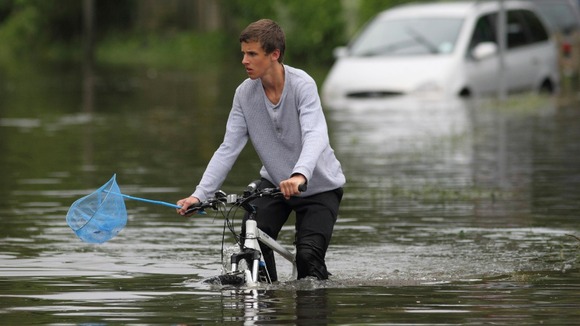 River levels and reservoir stocks have improved significantly but groundwater levels are still well below normal in some areas, with some as low as the drought year of 1976 and water companies are unlikely to improve before the winter.
Veolia Water told ITV News they were unable to lift their hosepipe ban:
The rainfall since April has been good for the environment and has reduced demand for water, but unfortunately has only done a little to help replenish groundwater supplies.

Our groundwater levels remain very low and have seen only a small top up from the heavy rainfall wehave experienced since April, as most rainfall is lost to evaporation, plantgrowth or run off to rivers between April and September.

Unfortunately at present, we will not be lifting the temporary use ban, as we need to protect supplies for2013 and prepare for the possibility of a third dry autumn and winter