Loveable Rogues sign record deal with Simon Cowell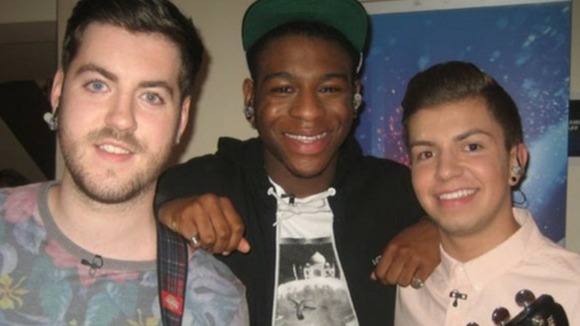 London-based three piece Loveable Rogues have signed a record deal with Simon Cowell's record label Syco. The boys have signed a one-album deal worth half a million pounds.
Simon has already had the boys in the studio and their debut single is due to be released later this year.
Eddie told The Sun:
We're buzzing. This is everything we've been working towards. We are so happy.
The trio are the first Britain's Got Talent band to be signed to Syco. They charmed audiences with their self-penned songs and have since amassed a large following on Twitter and Facebook.
Their Britain's Got Talent performances have had more than six million You Tube hits. Here they are singing Lovesick.
A source told The Sun that Syco have high hopes for the lads:
They're the full package. They've got the look, the sound and were writing quality music before they'd even hit the studio. With One Direction and The Wanted doing so well, there is more than enough appetite in the market for male groups making good pop music.