German police release a picture of mystery 'forest boy'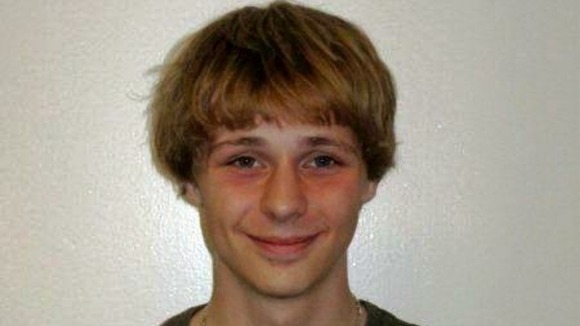 Police in Germany have released a photo of the English-speaking teenager dubbed the 'forest boy' after he turned up at Berlin city Hall claiming he had spent the last five years living in a forest.
All attempts to identify the boy have been unsuccessful, and police are hoping the release of his photo may help them trace his family.
We have checked his DNA against all missing person reports, sent the data to Interpol so that they could check it internationally, but unfortunately without any success.

Who knows the person shown in this picture? Who can give any information about his identity? Who can give any information about the person's possible relatives?
– Police statement

The boy told authorities that his father called him Ray and that he was born on June 20 1994, but does not remember his surname. He said after his mother died in a car accident when he was 12 his father took him into the forest.

They then spent the next five years staying in tents or caves. He said after his father died last year he buried him in the forest and walked five days north, eventually ending up in Berlin.

Ray showed up at the city hall in Berlin wearing an necklace with a pendant shaped with the letter D, after his mother Doreen. He told authorities at the time:
They're all dead. I just want to get on and make a new life for myself.
– Ray

Investigators have not been able to corroborate his story; they have no record of a 'Doreen' dying in a car crash, and have so far been unable to locate the body of his dead father.

The boy had previously refused to give permission for his photograph to be released. Police spokesman Thomas Neuendorf told The Telegraph:
He has only now, after intense discussions, finally given us permission to release a photograph of him and we are appealing for information about who he is.
Ray is now being taken care of by youth services, and is going to school. When he first appeared he spoke only English, and only a few words of German.
He now speaks more German and has apparently adapted well to city life and technology, using a laptop and mobile phone with no difficulties. Neuendorf said:
Everything gives the impression that he was not far away from civilization for years
Ray does not speak English with a particular accent, leading investigators to believe that he is not a native speaker, however there are no indications of what his native tongue might be.
The youth office and the Berlin police have great doubts about the boy's story. That is the reason why the youth office now decided to publish a photo of Ray and ask for your help.
– Police statement

Police in Berlin want anyone with any information to contact them.