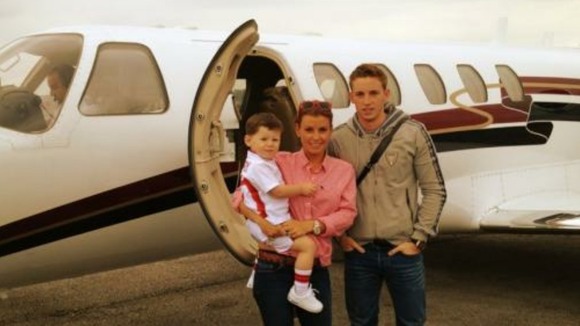 Coleen Rooney, the wife of Wayne, has arrived in Poland to support the England team's Euro 2012 campaign.
Coleen was joined by her son Kai and her brother Anthony McLoughlin on her trip to Poland and Tweeted a photograph of the trio prior to boarding a private jet.
Coleen also Tweeted a photograph of her young son Kai wearing an England kit with 'Daddy' of the back, she tweeted: "Can't wait to see Daddy!"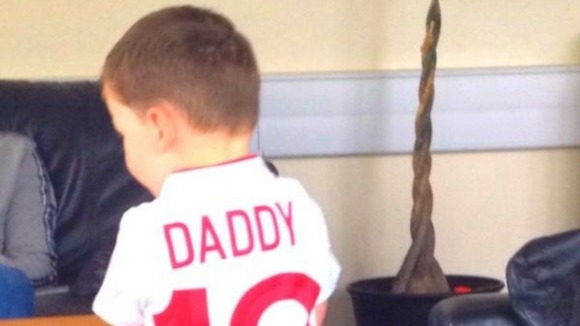 And Dad Wayne, who is currently suspended from playing, also took to Twitter after joining his family for lunch and stopping off at a toy shop to treat Kai.
Had a great time with @coleenroo @amcloughlin72 and Kai today. Lunch and toy shop for Kai. Kai was riding round hotel on his new bike haha.
So nice to see @waynerooney today, Kai was so happy and is looking forward to seeing him again Sunday! Night night from rainy Poland xxx
Coleen follows Theo Walcott's girlfriend Melanie Slade and defender Phil Jones' partner Kaya Hall who have already arrived in Poland to support their other halves.
ITV News' sports editor Steve Scott reports on the latest developments in Englands' Euro 2012 campaign.