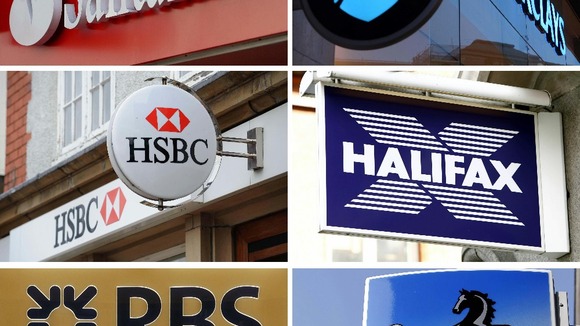 The Chancellor George Osborne said tonight his long-awaited White Paper on banking reform will make banks safer for savers and that taxpayers will be " better protected when things go wrong."
Speaking at the annual Mansion House dinner when the Government addressed the City of London.
The reforms will create a ring-fences around high street banks which handle consumer and small business accounts, to insulate them from the risks run by "casino" operations within the same group.
In his Mansion House speech he said:
I believe that we have found a workable way to solve what I called the 'British dilemma' protecting British taxpayers in a way that does not make the UK uncompetitive as a home of global banks.
– Chancellor George Osborne

There are concerns over the cost of the reforms to the banking sector. According to Government estimations:
The plans will cost the banking industry up to £7 billion a year
UK economic output may be reduced by between £600m and £1.4bn
The costs will be 'far outweighed' by the benefit of avoiding another financial crisis and mammoth bank bail-out, which has cost the UK £140 billion
Mark Hoban, Financial Secretary to the Treasury, said the plans were "ambitious in scale but balanced in impact". He told the Commons the Government was:
determined to take action to deliver a stable banking sector that underpins, not undermines economic growth.

Investors and creditors, not taxpayers, should bear the costs
The White Paper follows last year's recommendations by the Independent Commission on Banking (ICB), led by Sir John Vickers, on how to make the sector safer and give greater protection to depositors in the wake of the financial crisis.
Mr Osborne is pressing ahead with the ICB's more contentious proposals on depositor preference when a bank fails, as well as plans to make bank account switching easier to aid competition.
But the Chancellor also made an important concession to banks angered by ICB ring-fencing proposals.
The Government plans to widen the activities allowed within ring-fenced businesses. This will include simple hedging tools, such as those used in fixed rate mortgages, as well as loans to small businesses. Shadow Chancellor Ed Balls said this amounted to a " watering down" of the proposed reforms.
The White Paper bank reforms will remain open for further consultation before draft legislation due in the autumn, with plans for the final legislation to be in place by the 2015 election, which will allow the reforms to be enacted.