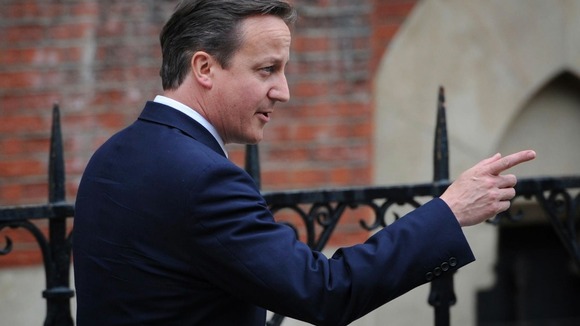 The Prime Minister's spokesman has been answering a lot of questions from lobby journalists about David Cameron's appearance before the Leveson inquiry.
To be honest, there are many unanswered questions - such as: Was Mr Cameron asked to provide his text messages to the inquiry?
The answer from Downing Street was that no texts were provided because there either weren't any or they weren't relevant. We are waiting to find out which.
We are also unclear how Samantha Cameron contacted her husband at the inquiry this lunchtime.
She provided him with information which showed he had met with Rebekah Brooks about every six weeks or so in their Witney constituency during 2008/2009.
We were told that the PM has not had a lot of contact with Mrs Brooks recently - for obvious reasons.
Update:
Downing Street has pointed out an excerpt from the Prime Minister's witness statement which may or may not answer the first question:
...as requested, I have looked for text messages between myself and representatives of News Corporation or News International in relation to the BSkyB bid. I have not found any such texts on my personal phone or office phones.