Two tortoises separate after 115 years of 'marriage'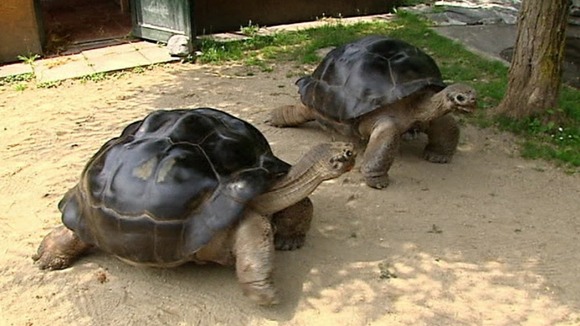 After 115 years of 'marriage', Bibi and Poldi have decided to call it a day.
The two tortoises are refusing to share their usual cage after Bibi attacked her partner - biting off a chunk of his shell.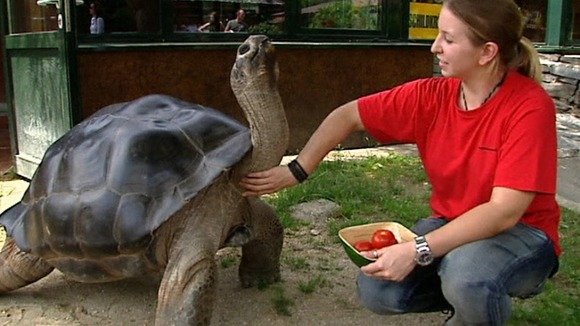 Experts have given the pair counselling - feeding them luxury food and trying to get them to play games - but so far without effect.
We get the feeling they can't stand the sight of each other anymore.
– Helga Happ, Zoo manager

Bibi and Poldi have been together at the Austrian zoo in Klagenfurt for 36 years and before that they lived at Basel zoo in Switzerland.
They are both 115 years old - they have been together since they were young and grew up together, eventually becoming a pair. But for no reason that anyone can discover they seem to have fallen out, they just can't stand each other.
– Helga Happ, Zoo manager

Zoo staff said nothing has changed in the pair's routine but Bibi in particular wanted to have the cage to herself.
We have staff talking to and trying to engage the two in interacting, and we hope that they might find their harmony again.We were told that it's very rare that after so many years animals who are a pair will fall apart, but that's where we are. We hope though we can bring round a reconciliation.
– Helga Happ, Zoo manager