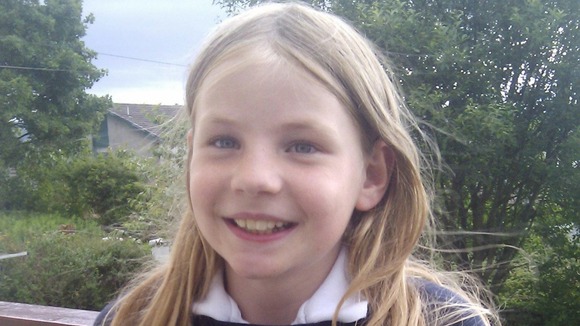 A ban on a nine-year-old girl blogger taking photos of her school dinners was lifted today after sparking widespread controversy.
Martha Payne started the NeverSeconds blog six weeks ago, posting images and opinions about what she had been served for lunch at her school's cafeteria in Lochgilphead, Argyll.
She has also used the site to raise more than £22,000 for Mary's Meals, a charity which runs school feeding projects in communities around the world where poverty and hunger prevent children from gaining an education.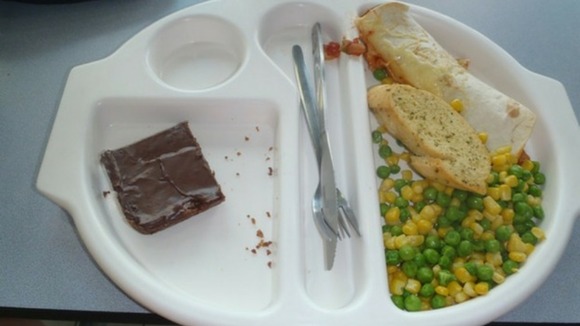 Then, yesterday, Argyll and Bute Council banned Martha's photgraphy, saying it had to act to "to protect staff from the distress and harm it [coverage of the meals] was causing."
A statement on its website claims that Martha's blog "misrepresented the options and choices available to pupils."
In particular, the photographic images uploaded appear to only represent a fraction of the choices available to pupils, so a decision has been made by the council to stop photos being taken in the school canteen.
– Argyll and Bute Council

But today the council backed down on the decision after publicity in the national media.

Council leader Roddy McCuish told BBC Radio 4's World at One:
I have just instructed senior officials to withdraw the ban on photos from the school dining hall.

It is a good thing to do, to change your mind and I have certainly done that.
Cllr McCuish later issued a statement on the council's website:
There is no place for censorship in this Council and never will be whilst I am leader.

I have advised senior officers that this Administration intends to clarify the Council's policy position in regard to taking photos in schools.

I have therefore requested senior officials to consider immediately withdrawing the ban on pictures from the school dining hall until a report can be considered by Elected Members.
Online outrage at the council's original decision has drawn attention to Martha's story and helped her smash her fundraising target. Justgiving.com/neverseconds shows that donations have reached nearly £33,000 - well over her £7,000 target and more than 16 times the £2,000 raised before the publicity.
The blog gives a score out of 10, a "health rating" and even the number of hairs found in each meal.
It has been supported by celebrity chef Jamie Oliver, who tweeted: "Shocking but inspirational blog. Keep going. Big love from Jamie x."
In one entry about having chicken fajitas for lunch, Martha wrote: "I'd really like to know where the chicken comes from so I am going to write to the lady in charge to ask. I know it comes from a hen but I'd like to know where the hen lived."
Martha's posts also featured pictures of school dinners sent to her by children in Germany, Spain and the US.
'Goodbye'
Last night Martha posted a goodbye message, which said:
This morning in maths I got taken out of class by my headteacher and taken to her office. I was told that I could not take any more photos of my school dinners because of a headline in a newspaper today.

I only write my blog, not newspapers, and I am sad I am no longer allowed to take photos. I will miss sharing and rating my school dinners and I'll miss seeing the dinners you send me too.

I don't think I will be able to finish raising enough money for a kitchen for Mary's Meals either.
Martha's father, Dave, also wrote on the blog: "I felt it's important to add a few bits of info to the blog tonight. Martha's school have been brilliant and supportive from the beginning and I'd like to thank them all.
"I contacted Argyll and Bute Council when Martha told me what happened at school today and they told me it was their decision to ban Martha's photography.
"It is a shame that a blog that today went through two million hits, which has inspired debates at home and abroad and raised nearly £2,000 for charity, is forced to end."
Martha's blog is at neverseconds.blogspot.co.uk.