Jessica Ennis welcomes Olympic visitors 'to our turf'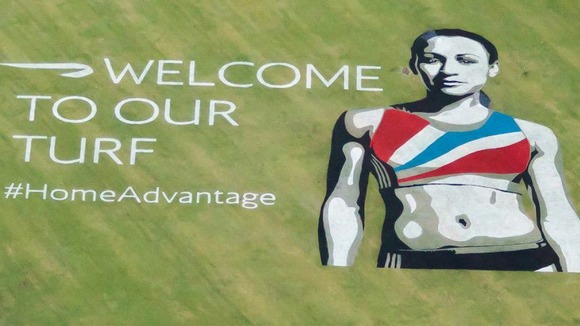 People flying into Britain for the London 2012 Games will be able to spot a huge image of heptathlete Jessica Ennis from the air declaring "welcome to our turf".
A 53m by 75m image of the Sheffield star has been painted on to Thornbury Playing Fields about three miles from Heathrow Airport. It is bigger than 15 tennis courts and 193 London buses.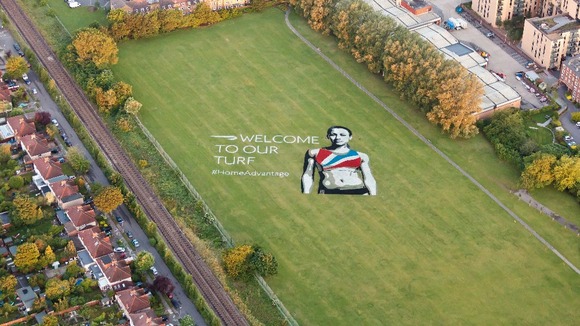 British Airways, a London 2012 sponsor, said it created the image to welcome home Team GB and ParalympicsGB supporters and remind athletes from overseas that only one country has home advantage.
It also has the Twitter hashtag #HomeAdvantage
I'm thrilled to be the first face that people will see arriving into the UK for the London 2012 Games.

I hope it brings excitement to homecoming Brits, and reminds international athletes that we're ready and prepared.

We have the most dedicated fans in the world, who will get behind us every step of the way to give us a home advantage.
– Jessica Ennis

It took two days and more than 600 litres of red, white and blue weatherproof paint for painters to complete the project.

It will be on show for five weeks to July 17 and retouched at intervals to keep it fresh.