The Royal Mail unveils special Charles Dickens stamps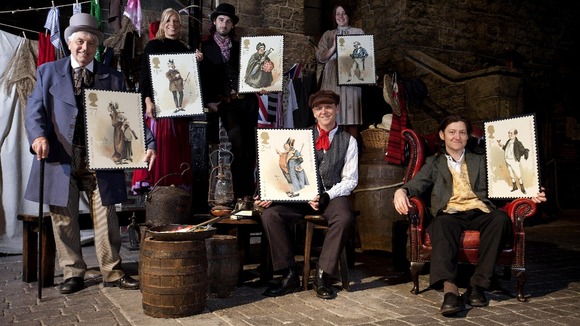 A new set of stamps is to be released today celebrating the life and work of one of the world's most famous novelists, Charles Dickens.
The stamps, issued to mark the bicentenary of Dickens' birth, feature iconic characters from his tales that have characterised Victorian London for generations.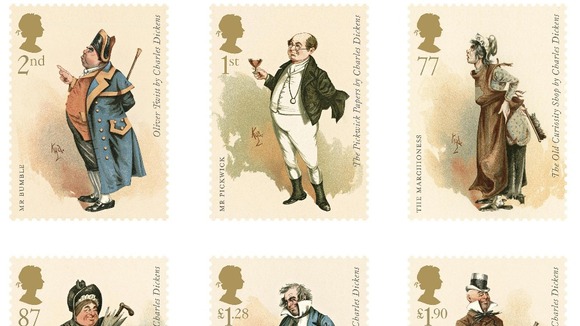 The first-class stamp features Mr Pickwick from The Pickwick Papers while Mr Bumble, the parish beadle from Oliver Twist, is featured on the second-class stamp.
The set also comprises The Marchioness from The Old Curiosity Shop, Mrs Gamp from Martin Chuzzlewitt, Captain Cuttle from Dombey and Son and Mr Micawber from David Copperfield.
Charles Dickens was one of the truly great British novelists."We couldn't think of a more fitting tribute to his life and works than celebrating them on a set of special stamps."
– Royal Mail stamps spokesman Philip Parker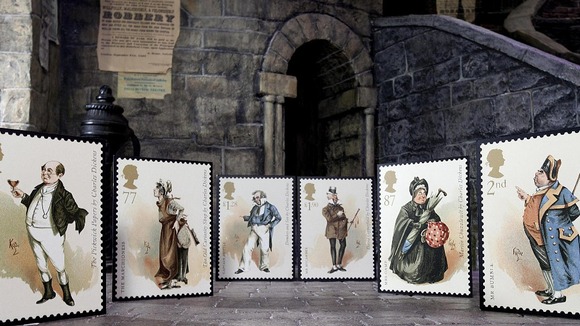 The stamps not only celebrate his life and work, they are testimony to what a unique and extraordinary man Charles Dickens was."
– Lucinda Dickens Hawksley, the great, great, great granddaughter of Charles Dickens