New Greek PM sworn in
Greek election: Antonis Samaras has three days to form 'a national salvation government'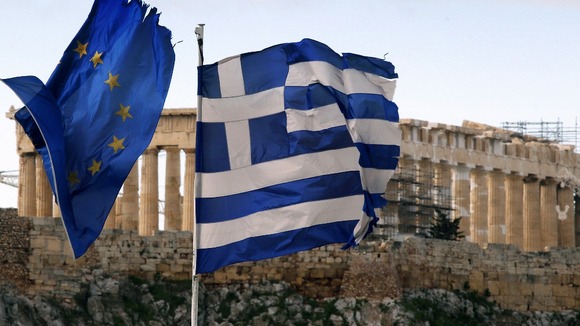 The leader of Greece's winning New Democracy party has begun talks on forming a coalition, saying, "we need a national salvation government".
Antonis Samaras' New Democracy beat far-left and anti-bailout party Syriza in a close election. Alexis Tsipras, the leader of Syriza, has already vowed not to join any government saying he will respect the wishes of the Greeks who voted for him.
Mr Samaras now has three days to form a coalition under the Greek constitution and earlier told supporters, "there is no time to waste".
Socialist party Pasok, who finished third in the election, indicated that while they would support Samaras, they had not decided whether to join the Government or just offer parliamentary backing.
Greek election results:
New Democracy: 29.5%
Syriza: 27.1%
Pasok: 12.3%
New Democracy's victory led to an initial boost for European markets:
Madrid up 1.7%
London up 1.3%
Franfurt up 1.3%
FTSE Eurofirst 300 up 1.1%
Milan up 1%
However, this was short lived and soon the markets became turbulent again.
Before Sunday's vote there were concerns that an election victory for far-left party Syriza, who vowed to tear up the bailout deal signed in March, would lead to Greece's exit from the euro.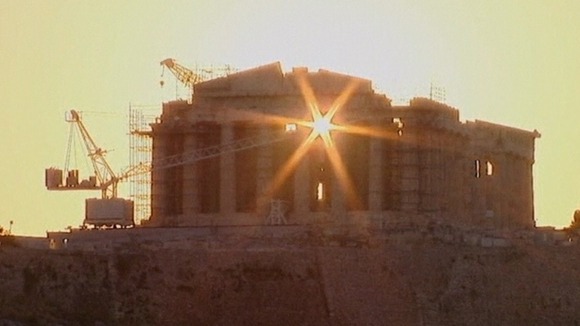 A 50-seat bonus is automatically given to the party who finishes first in the Greek election, leading to a theoretical alliance between pro-bailout parties New Democracy and Pasok.
If that coalition comes together they could have 162 seats in the 300-seat parliament, enough for a majority broadly committed to the €130 billion bailout.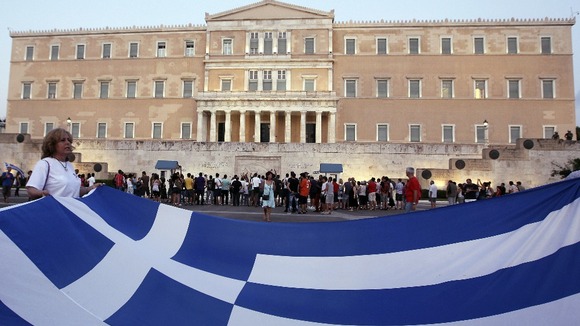 Greece's biggest daily newspaper the Daily Kathimerini has called on Pasok to support New Democracy:
The people spoke yesterday and gave a clear mandate to pro-European parties to cooperate and fight the battle to keep the country in the euro.

By tomorrow, the country needs to have a Government of the widest possible acceptance with politicians and technocrats. Pasok must support such a Government.
Both New Democracy and Pasok have said they want to renegotiate the terms of the bailout to spread the burden over a longer period and take measures to boost growth.
Greece's EU partners and the International Monetary Fund welcomed the pro-bailout parties' victory, saying they were ready to work with the Government that emerges.
But EU officials have made it clear that Greece must stick to its pledges to receive more funding while hinting there may be some leeway at the margins.
There can't be substantial changes to the agreements but I can imagine that we would talk about the time axes once again, given that in reality there was political standstill in Greece because of the elections, which the normal citizens shouldn't have to suffer from.
– Guido Westerwelle, German Foreign Minister