Sharon Osbourne's tears for son Jack after MS diagnosis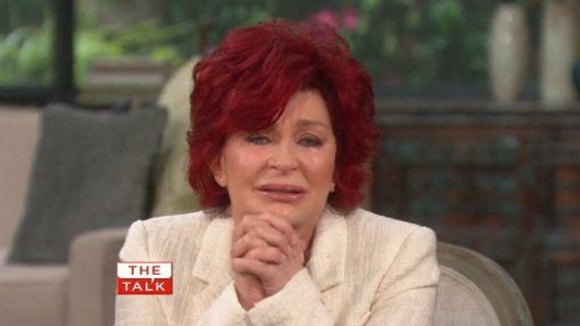 Sharon Osbourne became very emotional whilst talking about her son Jack's revelation that he has multiple sclerosis. She broke down as she described how well her son was coping with the illness on the daytime CBS TV show The Talk.
Jack recently announced he was diagnosed with multiple sclerosis just two weeks after the birth of his daughter Pearl in April.
Sharon said she was incredibly proud of her son, but was struggling not to feel sorry for herself. She said:
I want to thank everyone for all their texts and good will, and the love they have sent to us.

I just want to thank everyone for all their good wishes, it has been amazing for Jack.
Sharon said her son is "doing really, really good" and thanked all the people who sent positive vibes and messages of support upon hearing the news.
Jack Osbourne revealed his diagnosis on Sunday. Multiple sclerosis is a degenerative illness that attacks the brain and spinal cord. It can result in serious disability, such as paralysis, and is more common in older people.
26-year-old Jack has said he is determined to " adapt and overcome" the illness. He told People magazine:
I realized being angry and upset is not going to do anything at this point. If anything, it's only going to make it worse,
Taking a leaf from her son's book, Sharon said the most important thing was to "think positively" and stay strong for the sake of her family.
Jack will appear on the show on Wednesday to talk about his illness.