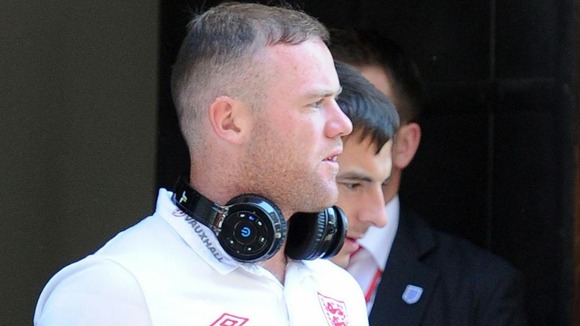 Wayne Rooney has revealed what could be the secret to his passionate on-pitch performances.
Publishing his 'Wazza pre match tunes' playlist today, England's most fearsome attacker revealed that his pump-up routine involves listening to Eric Clapton's Tears in Heaven, a song written about pain and loss following the death of the guitarist's four-year-old son.
Also featured is Damien Rice's mournful 'Delicate':
Track four picks up the pace with Bon Jovi anthem 'It's My Life.'
But although it may be Wayne's life, and it's now or never, England will still go through to the quarter-finals with a goalless draw.
And also included:
Artic Monkeys - Riot Van
Stereophonics - Maybe Tomorrow
Cat Stevens - Father and Son
Up - James Morrison
Streets of Philadelphia - Bruce Springsteen
The Hummingbirds - Doesn't Really Matter
For full coverage of England's preparations for tonight's Group D showdown against Ukraine, see ITV Sport.