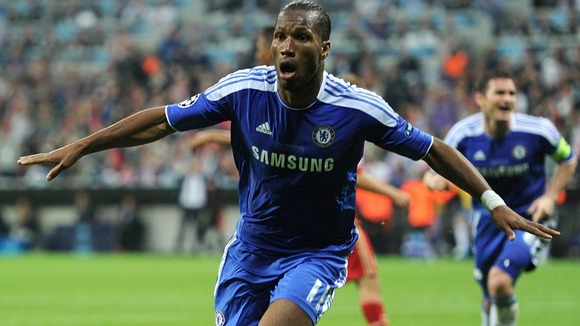 Didier Drogba has confirmed that he's signed with Chinese club Shanghai Shenhua FC.
Shenhua is one of the top teams in China and the move will see the former Chelsea star join his ex-team mate Nicolas Anelka.
The two and a half year deal will see him at the club until the end of 2014. Drogba will fly out to join the squad in July.
Drogba said:
I have considered all the offers I have received in the past few weeks, but feel that Shanghai Shenhua FC is the right move for me at this time. I am looking forward to a new challenge, to experiencing a new culture, and excited about the new developments in the Chinese Super League. When Chelsea went to China last year, we had a great time and I met some amazing fans. I hope to help promote Chinese football around the world and further improve the links between China and Africa.
We have been wanting to sign Didier for a while, and are very happy that it has finally happened. He is an incredible player, who has won so many trophies in his career, we feel that his experience and ability will be a very valuable asset to our squad. Shanghai is one of the most influential cities in the world, and we are very excited to welcome Didier here.
– Zhu Jun owner of Shanghai Shenhua FC
Drogba is a very good soccer player, his outstanding skills and amazing experience will give us motivation to improve our games. It is my honour to invite him to join in our team. At last I have to say that the club owner Zhu Jun did his utmost to bring Drogba to Shenhua.
– New manager Sergio Batista

It looks as though Shanghai Shenhua is becoming the LA Galaxy of the East. It's taste for top talent approaching the twilight of their careers is an expensive habit. Drogba's wages are rumoured to be around 200,000 Euros a WEEK. Although, it should be said, the Ivorian player is known to be spending millions on projects like new hospitals back in his home country; Ivory Coast.

Talking of money, the Chinese league is riddled with corruption, more than fifty players, officials and even China's top referee have been jailed this year alone for taking bungs and fixing games. No wonder the ref was known as 'golden whistle'.

The level of dodgy dealing has at times become embarrassingly evident, with one team memorably trying desperately to score an own goal so they could lose and their boss could win his bet.

Young aspiring footballers simply can't rise to the top in a crooked system, there's no incentive when results are fixed. It's a sad situation.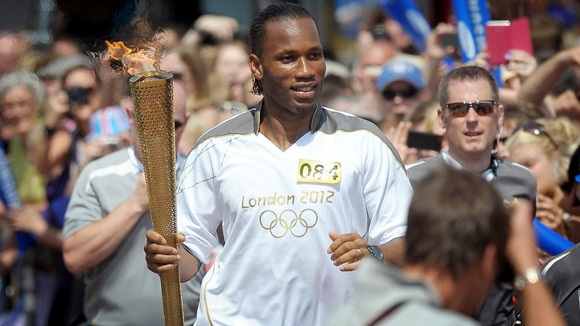 No surprise China is nowhere near being a World Cup contender. All the more striking when you compare the awful standards of Chinese football with the achievements of the country's Olympic athletes. Heading to London now, the Olympic teams will be defending their top of the table Gold Medal tally won during Bejing 2008.
The number of convictions does appear to reflect a move by the government to clean up Chinese football. China's leaders are trying to end the beautiful game's ugly reputation. Perhaps a realisation that as the sport becomes more popular at home, the chance to shine away, on a world stage, becomes more attractive.
Let's hope Drogba gets a league winner's medal after his first season in China and let's hope his team wins fair and square.
As more high profile players join lucrative teams in China, the more public scrutiny the Chinese game will be under.